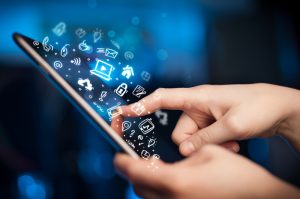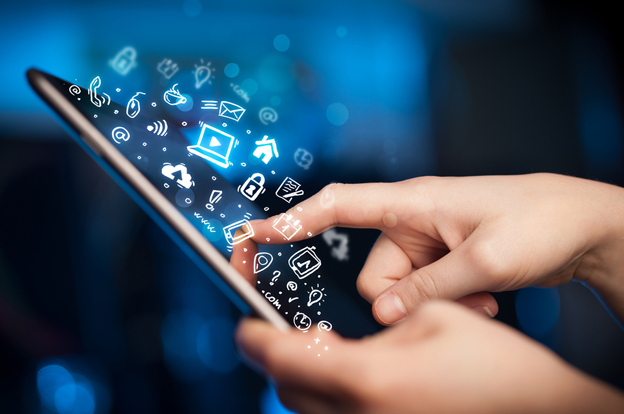 The mobile enablement of the workforce is now a pre-eminent focus for any forward-thinking CEO. The world is changing, everything is now more dynamic and distributed, and the workforce needs information instantly wherever they are. Maintaining focus and consistency across a far-flung enterprise team however isn't easy. More than ever, mobile teams need seamless access to a score of resources—all of which need to have been designed to accurately represent the brand and its products to buyers in complex market environments.
Enterprise-grade mobile apps can equip mobile teams with a set of high-impact tools. In addition to delivering wins in productivity and employee engagement, a well-built enterprise app offers a distribution channel via smartphone or tablet for updated marketing collateral and sales content, ensuring that the organisation's frontline personnel always have the most current information at their disposal.
But for maximum utility and return on investment (ROI), enterprise apps need to be built for one or more specific use cases. Because one-size-fits-all apps simply aren't capable of achieving the results associated with world-class business agendas, brands need to adopt a custom approach, incorporating a handful of essential enterprise app characteristics into highly functional mobile solutions.
As an organisation with a rich a heritage in producing enterprise grade apps for a number of blue chip companies, we at Pocket App believe that you should pay special attention to the following three elements when looking to develop a corporate app:
Intranet – Your mobile application should bring the important elements of the intranet alive on mobile. We have helped a bank streamline a legacy intranet system which had become cumbersome to use and maintain. The new platform allowed them direct contact with their employee base and provided access to content in a more visual and interactive way.
Training – Your application should enable you to deliver training via mobile / tablet. Your mobile workforce shouldn't have to congregate at a centralised location to receive up to date training. At Pocket App we have developed numerous applications that allow sales employees to learn from anywhere. We have even produced applications which allow for the gamification of training.
Enterprise accessibility – Common sense dictates that an app should be optimised for online operating environments, but what happens if the user is working from a remote location? The app, like the device, should have some utility in the event the worker is without Internet access. We produced an application for a national supplier of timber and materials which boasted offline functionality to enable the sales teams to interact with their customer effectively in more remote locations across the UK.
The above list is in no way exhaustive, but should provide some food for thought. In terms of the design, there are many additional considerations such as:
Customisation – The company should have customised user interfaces and other features that reflect the brand's nature and business requirements.
CRM integration – By enabling mobile reps to store customer information straight to your company's CRM system via the app, they can create an exceptionally efficient and cohesive information environment and presentation.
Showing is better than telling – Having the capability to perform customer demonstrations and display app based visuals for use in the selling process should be a key feature.
The good news is that brands that invest adequate time and energy in laying the foundation for a sales-app implementation can reap big rewards. A solid mobile strategy improves end-user adoption of CRM because it makes accessing and modifying customer information easier. After that, all you need to do is allow your marketing and sales teams to do what they do best.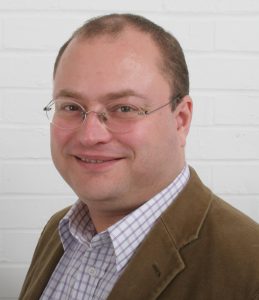 Article By Paul Swaddle, Co-founder of Pocket App
About Paul:
A self-confessed 'gadget geek,' Paul has been working at the leading edge of mobile technology for the past 15 years. He co-founded Pocket App, the UK's largest independent app developers, in 2011 to bring the creative and technical development elements of mobile technology together under one roof.
Paul's extensive industry knowledge and renowned reputation in the app development sector resulted in him being headhunted for one of the judging roles for the acclaimed BBC Television flagship programme, The Apprentice, in 2015.
Source: Pocket App