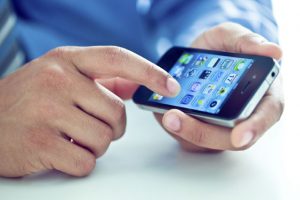 Privacy concerns pose the biggest threat to mobile as a marketing channel, says new research from Warc and the Mobile Marketing Association.
In the recent State of the Industry: Mobile Marketing in EMEA report, almost all marketers and advertising professionals (91%) are planning for increased mobile budgets in the next 12 months.
Nearly half of those surveyed (45%) anticipate growth in excess of 25%.
But 36% said consumer privacy concerns is the largest barrier to growth of the mobile marketing industry in Europe, the Middle East and Africa, while 34% said the greatest barrier was inconsistent metrics.
Almost two-thirds (65%) said they would adopt mobile video in their marketing activities in the next year, while 56% intend to leverage location data.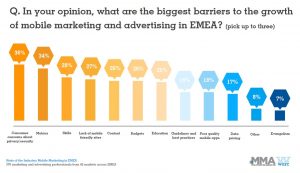 When asked about their expectations for the next five years, 44% said the mobile wallet would come to the fore, while 42% cited virtual reality and 41% pointed to augmented reality.
In cross-channel campaigns Facebook is used by almost all (97%) of respondents in tandem with mobile marketing activities, followed by 75% who use YouTube, 70% who use Instagram, and then Twitter on 68%.
David Tiltman, head of content at Warc, said: "It's clear from these findings that marketers are making the necessary investments to realise mobile's potential. The definition of 'mobile marketing' continues to expand – and the strong interest in mobile video and location-based data underlines marketers' eagerness to test emerging formats and technologies."
Source: Campaign Live