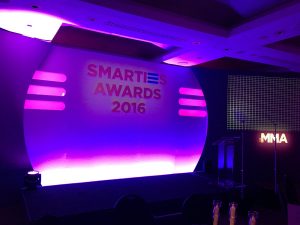 Campaigns from the length and breadth of the EMEA region were winners at last nights MMA EMEA Smarties Awards.
The variety, diversity and geographical span were the widest yet, with entries received from all parts of the region. Whilst the UK, and Turkey were well represented, there were winning entries from Russia, Germany, France, the Middle East, South Africa, Nigeria and Kenya.
The judges, a panel of senior marketers and agency professionals under Jury Chair, David Lowes, CMO, Samsung Electronic Europe, evaluated the submissions shortlist against four criteria: strategy, execution, creativity, and results.
"I must congratulate those teams and companies who have won a Smarties this year. Marketers continue to seek to stand out in delivering their brands message on mobile, so it was challenging but invigorating and eye opening judging these entries to deliver the final winning campaigns," said Lowes. "Quality, variety and effectiveness came to the fore and it's great for us as marketers to not only see work from outside our sectors and geography but also to reward the talent and hard work involved."
"It is now more evident than ever from seeing the winning entries, that mobile holds a special ability to engage and interact, bringing brands closer to their consumers," commented Chris Babayode, MD MMA EMEA. " This was evident at our Awards gala, as marketers and agencies showcased new, innovative and effective ways to drive their businesses forward using mobile."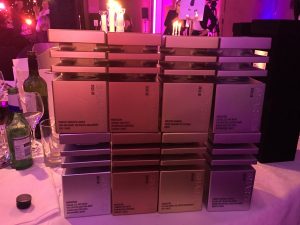 Industry Awards, recognising commitment to and investment in mobile marketing, were being awarded to:
The full list of winners and their work can be found at here.
Source: MMA EMEA