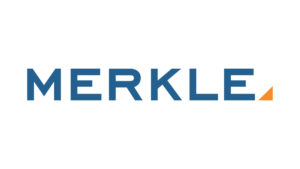 Merkle, a leading technology-enabled, data-driven performance marketing agency, announces the launch of its new planning methodology, Pando Planning.
The launch of Pando Planning comes at a time when brands are demanding media strategies informed by robust first-party data insights, enabling them to reach audiences where they actually consume media. This planning approach delivers greater efficiency and value for clients and provides consumers with the truly personal brand experiences they have come to expect.
By using a single, interconnected customer data source across all workstreams, multi-disciplinary planning teams can work towards a common vision with ease. Each data source is unique to the client and consists of the brand's owned first-party customer data, bolstered with insights from Merkle's proprietary data solution DataSource, the most comprehensive source of consumer identity and insight in the UK.
By anchoring divergent planning workstreams with a unified data source, Merkle is able to offer clients increased flexibility and scale in their people-based marketing approach. The breadth of data that can be integrated into the methodology also eliminates the need for siloes and enables brands to deliver seamless and consistent engagement, no matter where the consumer appears in the marketing ecosystem.
As a result, Pando Planning helps clients accelerate their journey towards data maturity, as they move away from single channel activations towards delivering truly personal, omnichannel experiences. This in turn drives customer life-time value within every interaction and creates a virtuous cycle of data capture.
Alice Hatch, vp strategy and planning, Merkle EMEA said: "Using data-driven planning methods for market assessment alone is no longer fit for purpose at a time when customers are demanding integrated experiences and increased personalisation. The Pando Planning methodology enables multi-disciplinary planning teams to work from a unified data source for even the most granular of planning and buying decisions. By eliminating the existence of data siloes, clients are better placed to add value for consumers no matter where they appear in the marketing ecosystem."
Source: Merkle