mCanvas, the experiential storytelling ad platform for small screens, announced that it will start selling its proprietary high impact ad formats – Scroller, Sticker, Spotlight, Streambox – programmatically.
The programmatic ecosystem in India has been growing rapidly but with a primary focus on standard banner ads. With the launch, mCanvas is bringing its engaging and immersive sensor-rich ads to the programmatic world. For the first time in India, advertisers will be able to programatically buy high-impact and custom-sized ad units that are non-intrusive, user-initiated and solve the banner blindness problem.
For the launch, mCanvas partnered with Max Fashion (Lifestyle International) and Webchutney, to run all four of its ad formats programmatically. Each ad format had a custom creative to meet the different needs of the brand. The expandable ads got users to scratch the screen to reveal an offer while the full-screen non-expandable ad drove visits to the advertiser's website. The outstream ad format got users to watch the campaign's video voluntarily unlike pre-roll ads.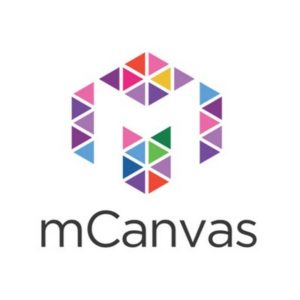 Vishal Rupani, Co-founder & COO of mCanvas said, "Over the last 3 years mCanvas has executed direct campaigns for 270+ Global and Indian brands using its rich media and outstream video ad formats on premium mobile web inventory. With the increasing interest from the industry in running programmatic ads we are thrilled to offer our solutions programmatically as well. We want to put buyers in full control of their spends transparently. mCanvas has always been at the forefront of innovation and this launch reaffirms that it is ahead of the curve."
Speaking on the campaign, Jiten Mahendra, Vice President – Marketing, Max Fashion said, "Max Fashion has moved most of its digital spends to programmatic. Partnering with mCanvas and WebChutney has now enabled us to buy custom, high-impact and engaging ads programmatically putting us in the driver's seat."
Maazen Mulla, Media Planning Supervisor at Dentsu, Webchutney said, "mCanvas has been one of our most valuable partners that helps us delight our clients with some of the most engaging and interactive ad experiences. Their creative quality and technical expertise makes them our partner of choice. And with programmatic support we will now be able to bring better value to our customers."
mCanvas' Creative Studio creates all creatives in-house and provides tags to buyers who can then buy programmatically via DBM, AppNexus and MediaMath. More DSPs will be integrated in Q4 2018.
Source: Brand Equity