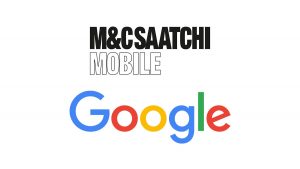 M&C Saatchi Mobile announced that it has entered into a Global Partnership Agreement with Google to strengthen the relationship, ensure its clients continue to have access to best in class mobile first digital solutions and scale advertising across their range of products.
The partnership will begin by building upon the extensive work already being conducted with Google's Universal App Campaigns (UAC), which streamline the promotions of apps across multiple Google properties including Search, Play, YouTube and the Google Display Network.
M&C Saatchi Mobile are successfully using UAC to provide scaled app downloads for both Android and iOS across their client roster, with a focus on lifetime value and driving long-term connections with consumers. Existing clients have already benefitted from UAC; for example, Audible UK has shown significant growth in subscriptions and reductions in their Cost Per Acquisition.
James Hilton, Global CEO at M&C Saatchi Mobile says: "This partnership builds upon our close working relationship with Google, honed over the past ten years. We are proud to be regarded as a premier partner of Google, particularly as their wide range of mobile products enable us to connect with an increasingly mobile-first consumer in a seamless, convenient manner fit for the modern age."
Max Macintosh, Agency Head of Mobile at Google notes: "We're delighted to formalise our partnership with M&C Saatchi Mobile. Their mobile expertise partnered with our App product suite, will enable their clients' brands to be more valuable and relevant to this growing base of constantly connected consumers."
Chris Mumford, Trading Director at M&C Saatchi Mobile commented: "One of the key issues the industry is facing is poor quality inventory. The ecosystem, tools and products that Google have at their disposal ensures that we have greater control on publisher quality. In 2017, we'll see an even greater focus on quality and Google are a partner we see as very well placed in the market to help us achieve this."
Source: M&C Saatchi Mobile