"Distracted driving" is what they call it. It's a treacherous innocuous name – meant to cover anything from taking your eyes off the road to check your baby hasn't chocked on his pacifier, right down to taking your eyes off the road to scroll down your Facebook feed and check who's liked your latest profile pic.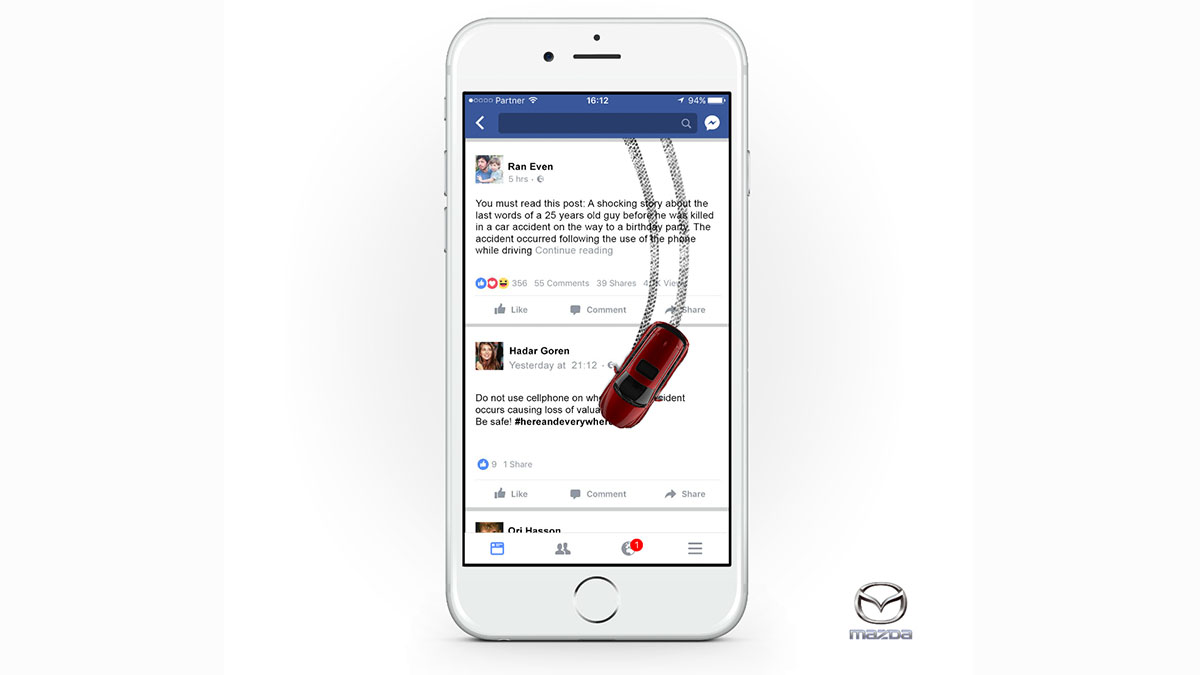 Let's be honest, that happens way more often than anything else. But worst of all it's killing people… lots of them!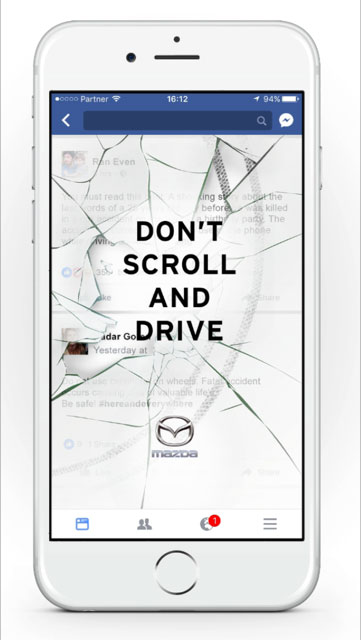 That's why Mazda decided to launch a new campaign, devised by BBR Saatchi & Saatchi, smack in the middle of people's social feed, right as they were scrolling down it.
Credits:
Agency Credits: BBR Saatchi & Saatchi
CEO: Yossi Lubaton
CCO: Idan Regev
Creative Team: Ran Even, Roy Zoaretz, Gal Mamalya, Idan Kligerman, Ori Hasson
VP Client Services: Ben Muskal
Account Supervisor: Aviv Benzikri
Account Executive: Gil Gershon
VP Content & Production: Dorit Gvili
Strategy Supervisor: Lora Goichman
Creative Coordinator: Eva Hasson
Source: BBR Saatchi & Saatchi