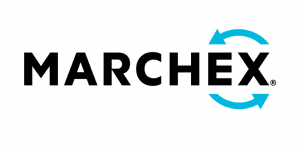 Marchex, a mobile advertising analytics company, announced the launch and general availability of Marchex Display and Video Analytics. For the first time, enterprise marketers can measure the impact of display and video advertising campaigns on inbound phone calls to a call center or store. In 2017, phone calls to businesses from smartphones are expected to exceed 100 billion.
Traditional call analytics products measure when consumers click-to-call directly from a display advertisement, which only captures 2% of total inbound phone calls. Marchex Display and Video Analytics measures 100% of inbound calls influenced by a display campaign, including the 98% of phone calls that occur weeks or months later. This allows marketers to allocate media investments towards video ad units with the greatest impact on customer acquisition.
With this announcement, Marchex Display and Video Analytics capabilities have expanded to measure video advertising units in both premium and programmatic video publishers. In 2017, brands are expected to spend more than $11 billion on video advertising in the US as digital video reaches more than 220 million monthly viewers. This allows marketers to understand the impact of mobile display, in-app and video ad units on offline customer acquisition. Data from the platform shows that consumers exposed to both video and display ad units are 2x more likely to purchase a product offline than consumers exposed to video or display alone.
"As consumers become increasingly dependent on mobile devices, extending offline measurement and attribution capabilities is a priority for marketers," said Jen Catto, Chief Marketing Officer at Tremor Video. "By measuring and quantifying the true impact of video on inbound requests, Marchex's Display and Video Analytics allows marketers to bridge the gap between digital and reality."
Data from Marchex Display and Video Analytics is delivered in real-time to marketing dashboards such as Doubleclick Campaign Manager. "Our customers are looking to extend the programmatic buying and optimization of e-commerce to their offline sales channels," said Sundi Raman, Director of Product & Partnerships at Marchex. "Marchex Display Analytics allows marketers to quantify the impact of display and video campaigns and make in-flight optimizations to make a real impact on customer acquisition."
Source: Marchex