Manchester United and HCL Technologies, the club's official Digital Transformation Partner, have reached another milestone in transforming the club's digital offering to its 659 million global followers, by launching the Manchester United Official app on iOS & Android.
Following on from the successful launch of the club's new website and making MUTV available to be streamed via the internet, United supporters can now look forward to a comprehensive fan experience via the club's official mobile application.
The new app features an array of exclusive content, including the United Now feed – which collates the latest news, polls, stats, videos and blogs – and an unrivalled live Match-day experience, including line-ups, up-to-the-second match updates, live blogging, player stats and score updates from rivals.
The app delivers fans exclusive content and behind-the-scenes player access, whilst also allowing them to share their passion for the game and connect with other fans around the world, via the app's social integration tool, which allows for easy sharing across all major social networks.
The app provides quick links for fans to acquire a variety of products such as matchday tickets, official merchandise and access to MUTV.
"This app will allow our 659 million Manchester United followers to easily connect to the club they love, wherever they are in the world. Fans will now have the opportunity to follow all Manchester United matches through the app with up-to-the-second notifications and updates. Just days after launch, the Manchester United Official app reached number one in the App Store's sports category download charts in 68 markets around the world. The app was also top ten within the sports category in 123 markets," commented Manchester United's Group Managing Director, Richard Arnold.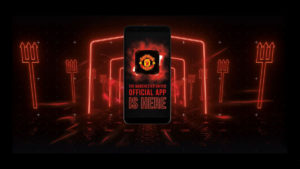 "The app was created by a dedicated project team from HCL Technologies and Manchester United, ensuring a truly collaborative approach to the project. The team not only built the new app and website, but also created an advanced underlying platform that will give the club the ability to adapt as new technologies emerge. The release of the Manchester United Official app and our revamped website allows the club to better engage with our fans within the digital world; creating new opportunities to communicate with our global fanbase. The core project team has done a fantastic job, which is a testament to the fact that both Manchester United and HCL are leaders in their respective fields."
Manchester United's CEO of Media, Phil Lynch, added: "Our collaboration with HCL has delivered a market-leading application that will allow United to stay up-to-date with the latest technology innovations, ensuring we are digitally communicating with our global fanbase in the most engaging ways."
HCL Technologies Corporate Vice President, Ashish Gupta, said: "Our partnership with Manchester United has been one of continuous co-innovation. HCL's digital experience platform has driven significant business transformation, combining digital product strategy and technology innovation to deliver a compelling user experience. The Manchester United official app has received excellent reviews from a worldwide fan base with downloads in over 210 markets. Manchester United is a great example of a modern, forward-thinking global organisation that is embracing transformative solutions to realise their digital potential. We are excited to help Manchester United achieve this important milestone and look forward to many years of continued success."
Source: Manchester United