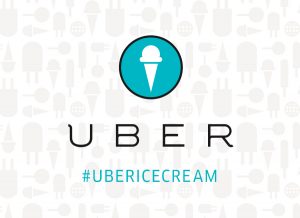 Unilever's Magnum is giving double meaning to the word "mobility" by partnering with Uber for a mobile campaign that delivers free ice cream to users' doorsteps simply by having them swipe right in the application.
Today, users who open the Uber app and swipe right will be able to pin their address and receive ice cream from Magnum, free of charge, delivered by drivers of the ride-sharing service. Magnum is hoping to create a special moment with consumers that solidifies a lasting impression through the unique and exciting campaign.
Memories of my youth include waiting for the bells on the ice cream truck telling me that treats were on the block," said Jeff Hasen, founder of Gotta Mobilize. "But that idea is as old as the first popsicle.
In our on-demand 2016 world, we can have our ice cream – and nearly anything else – when we want and delivered to us," he said. "Frankly, I had never heard of Magnum ice cream so this promotion accomplished the goal of making me and many others aware."
We all scream for ice cream
The ice cream brand is hoping to tap into the significant customer base that Uber has garnered in a multitude of markets by giving away free products. Free ice cream will likely grab the attention of a significant number of consumers, but also eliminates the need for them to have to go out of their way.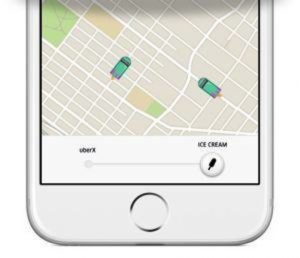 Participants who have never tried Magnum ice cream before may get hooked and continue purchasing following the campaign. By delivering the product right to users' doors without them having to leave their homes, Magnum is able to attract a wide audience through the convenience factor.
The campaign runs today from 11 am to 3 pm. Users must open or download the Uber app and then swipe right to request their free ice cream.
Available Uber drivers in the area will deliver the ice cream to users' locations within minutes. The partners are promoting the campaign with the hashtag #UberIceCream on social media.
The free ice cream delivery campaign will be available in select markets within more than 400 cities.
Magnum mobile marketing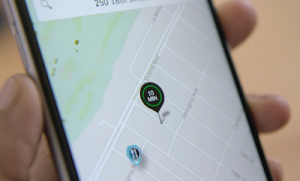 Magnum also saw significant success in driving local traffic to a store in Ecuador through a mobile banner campaign that leveraged location and interactivity to enable users to invent their own ice cream bars and pick them up.
Fashion apparel brand BCBG Max Azria partnered with Magnum on a clothing accessory designed to evoke the texture, look and scent of the frozen products while leveraging social media to generate buzz and boost summer sales for the item.
"Uber wants to be there when you need them," Mr. Hasen said. "Sometimes it's for a trip to the airport. Other times, it is for a cone with sprinkles. Who can complain about that?"
Source: Mobile Marketer