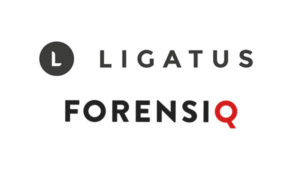 Ligatus, a leading Native Advertising Solutions provider for Publishers and Brands, announced its newest integration with Forensiq by Impact. The partnership between Ligatus and Forensiq has been created to eliminate costly and ineffective marketing by measuring viewability and offering Ligatus' advertisers an additional guarantee that their inventory is fraud free and brand safe.
Given that ad fraud is at its highest point ever, confidence between buyer and seller is being tested, and there is continued pressure in all EMEA markets to deliver a low percentage of fraudulent traffic. To meet a goal of less than 1.50% of fraud in their inventory and to leverage only quality traffic, Ligatus started collaborating with Forensiq in February of this year.
This integration enables Ligatus to better combat fraudulent traffic across devices, using Forensiq's multiple solutions to track threats in real-time and across media types. In July 2018, Ligatus announced a score of just 1.17% suspicious traffic– significantly below the 3% average that many agencies deem the acceptable level of fraud tolerance.
Forensiq, acquired by Impact in 2016, is a leader in ad fraud detection that uses innovative machine learning and advanced detection methods to identify bad actors and malicious activity. With Forensiq's help, advertisers and publishers on the Ligatus network will continue to have a reliable platform to drive higher quality traffic, keep inventory in a brand safe environment, and access the most transparent reporting.
"In partnering with Forensiq, Ligatus has upheld its credibility in providing advertisers and publishers with the transparent and safe market they desire," says Victor Charpin, VP Publisher Development, Ligatus. "We are the leading native advertising solutions provider, and we want to provide proof points for one of our key USPs: quality. We want to take away the critical challenges that publishers encounter, and help create a better advertising experience for everyone involved. By providing Forensiq detection software within the Ligatus supply side platform, all partners avoid unauthorised impressions. More importantly, by leveraging Forensiq as a leading fraud prevention tool, we are doing our part in the fight against ad fraud and in turn, building up our clients' credibility."
"Non-human traffic is a serious concern for the industry. Ultimately, if an ad isn't reaching a real person, then there is zero value to that marketing spend. Forensiq works with partners such as Ligatus to dramatically reduce fraud across their platform, and we are delighted by the results that already have been produced," says MD, Impact EMEA Florian Gramshammer.
Source: Ligatus