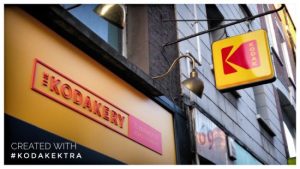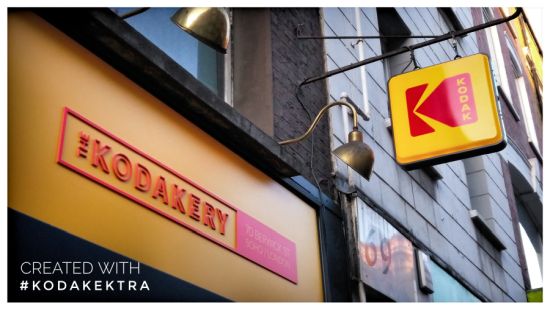 Kodak has opened a pop-up shop in London's Soho called The Kodakery as part of the launch of the Kodak Ektra Smartphone, the brand's new photography-first smartphone which went on sale for the first time this week. The Kodakery will be open until Friday 23rd December and will showcase Kodak products and branded goods alongside the Kodak Ektra Smartphone.
The pop-up is designed as a creative hub for photography enthusiasts and will offer experiences and creative expertise through tutorials, exhibitions and exclusive trials of the Kodak Ektra Smartphone.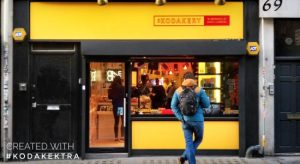 The Kodakery is the latest iteration of Kodak's brand experience creative concept, developed by Jack Morton in partnership with Kodak, which first appeared earlier this year in Kodak's brand experiences at CES (Consumer Electronics Show) and drupa, the print industry's biggest trade show. Building on the concept's urban regeneration theme, the pop-up shop reflects the creative renaissance of the iconic brand: taking influence from dark-rooms, the design speaks to the romance of the iconic brand's heritage, while showcasing Kodak's state-of-the-art technology.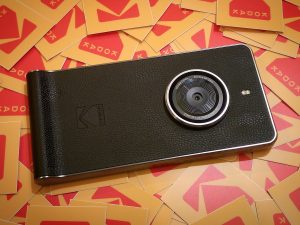 Danielle Atkins, Vice President of Brand at Kodak said: "Kodak is a creative brand for creative people and it's very exciting to be able to bring the brand to life in such an authentic way at The Kodakery."
Mike Kunheim, Managing Director, Jack Morton Worldwide said: "Kodak is a brand which embraces both creativity and change. It's this forward-thinking and open attitude that has enabled us to develop an exciting concept that can evolve with the brand and always offer an extraordinary experience."
Source: Little Black Book