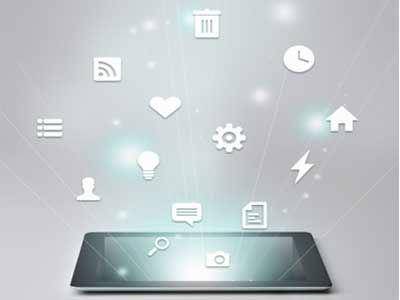 Keettoo, a free Android-based mobile app which is giving a slice of mobile advertising revenue to its users, has enrolled as many as 100 large and medium-sized companies, and said that the app will soon be available on iOS and Windows platforms.
"We have now over 100 advertisers across sectors that include automobile, hospitality and education, and also plan to include iOS and Windows operating platforms in the coming months," Gurpal Singh Chawla, CEO and Founder, Keettoo told ET.
The advertisers or brands include Audi, Porsche, OYO Rooms, Hilton Garden, Country Inn, Ansal University, GD Goenka University, VI-John, Pan Bahar, Bonn Bread, Dawat Rice, Lord of the Drinks, Unplugged Courtyard, Burger Singh and Hunger Station, among others.
The app sends push notifications to view ads and pays Re 1 to users' Keettoo account, linked to PayTm or Mobikwik wallet to redeem cash. There is, however, no limit for the users to earn cash, according to the company.
Delhi-based Keettoo competes with Yumchek and Slidejoy apps which also allow users to earn money for watching app-based advertisements.
The app created and developed by KSC Software, aims to achieve a ten-fold increase in app downloads to 250,000 by next year, from nearly 25,000 installations now.
The company is currently in the process of providing direct recharge facility to its users over app itself, and plans to expand MobiKwik and PayTM partnerships to other mobile wallet companies based on value-addition to its users.
The targeted promotion platform for businesses, marketers and media buyers pay Keettoo for display of scrolling ads, push notifications and icon placement of their products.
"Keettoo will provide detailed and more relevant analytics to its advertisers that could prove to be a paradigm shift in the unorganized Indian mobile advertising industry," Chawla said.
Designed to be non-intrusive, Keettoo is an advertising ecosystem not only benefiting its users by giving a share of CPV (cost per view) revenue from push notification ads but also benefiting the advertisers by providing a highly targeted, predictive and a precise platform to push advertisements.
Source: ET Telecom