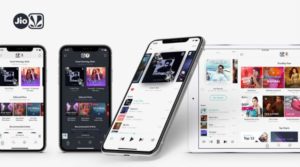 India now has a true competitor to the likes of Spotify and Apple Music following the merger of Reliance Jio's music service with Saavn.
Earlier in 2018, Reliance Industries acquired over-the-top platform Saavn. At the time, it was announced that JioMusic would eventually be integrated with Saavn to form a combined platform worth $1bn – and that has now become a reality.
"JioSaavn represents a turning point for the music streaming industry in India, as the country continues to experience accelerated tech innovation, rapid adoption of digital services, and a digital music industry at par with global leaders," said Akash Ambani, director at Reliance Jio. "Powered by Jio's advanced digital services infrastructure and complemented by its widespread user base, JioSaavn will be the largest streaming platform in India."
The completion of the merger comes around a week after it was reported that Spotify would be arriving in India at some point during the first quarter of 2019.
The JioSaavn app adds an interactive lyrics feature, localised vernacular display, integrations with concerts and live events, and exclusive video content. The service will be offered in India on a freemium model – users being able to access the app in an ad-supported manner.
Alternatively, Jio subscribers will enjoy 'seamless access' to the app and Jio users will also get a 90-day free trial of JioSaavn Pro, the platform's premium product.
The app will be available across Android, iOS, the web, and Reliance Jio's own app store.
Source: Mobile Marketing Magazine