As we welcome in the 2020s, experts from global digital partner and training provider Jellyfish share their predictions for what the next ten years hold for the digital marketing industry.
More integration between social and search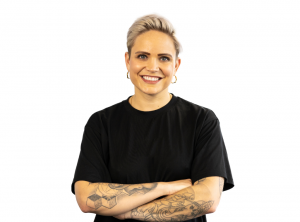 According to Social Media Trainer Kineta Kelsall, the rise of social media-style search initiatives like Google Discover – which serves you personalised content in a news feed – is a sign of things to come. She predicts "in the next few years, there'll be a targeting option within social ad platforms that lets you serve ads to users based on what they've searched for in Google. This will take us one more step towards synergy between social and search strategies, which is where I hope we can eventually get to."
Wearable tech will take off as an ad platform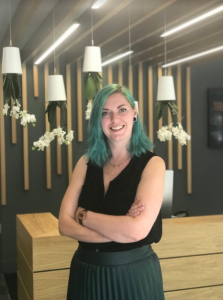 Digital Marketing Trainer Niki Grant believes that in the next decade, there will be more to fitness gadgets than simply keeping their wearers active. "I think we're going to see real ad content opportunities in wearable tech. It's a space we're not using to its fullest extent yet as an industry. I can see brands like Fitbit cashing in on this in the next few years."
Cultivating social communities will be key
In a world where consumers are becoming increasingly interested in having a two-way conversation with brands – as opposed to simply being marketed at – social communities are fast becoming the holy grail.
Kineta explains, "as users seek a more trustworthy, authentic online experience, community will become a bigger focus in the next few years. From local deals and stories to experiences and events, brands will need to think carefully about their organic and paid local strategies if they want to maximise the opportunities here."
Content accessibility will move up the agenda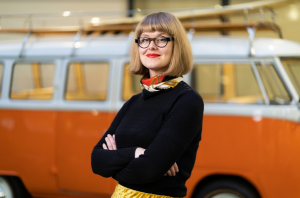 By June 2021, all public sector native apps must comply with WCAG 2.1 accessibility requirements. But as Content Marketing Trainer Heidi Swigon explains "the private sector is also coming under scrutiny in this area, with lawsuits against brands and organisations who fail to provide a fully accessible site becoming more frequent. I think this will result in a positive move towards a more inclusive web for all."
Augmented reality will become mainstream
It's not a new topic, but Kineta believes that in the next decade, all digital touchpoints will provide some kind of immersive AR-based experience. "Very soon, consumers will be able to virtually try on a wardrobe's worth of clothes in their size from the comfort of their own homes and experience holiday destinations before they book – regardless of where they shop. Static content will be no more."
Automation will be king
Move over, content – there's a new digital marketing royal arriving in the next few years. As Kineta explains, "the access to more data will allow automation and machine learning to become increasingly sophisticated, allowing marketers to focus less on manual tasks like ad buying and more on creative strategy."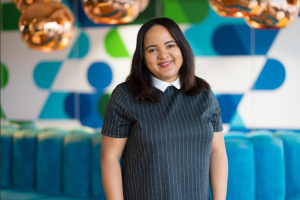 Programmatic & Google Marketing Platform Trainer Marita Fullinck agrees. "We're going to see planning reach new heights of creativity, thanks to automation tools that will supercharge media buying. Ultimately, I think machine learning advancements are going to fuel our digital strategies in the future."
More brand interactions will happen off-site
SEO Trainer Chris Hutty predicts "the biggest change we're likely to see in search is that more customers will engage with brands directly in Google, rather than on their own sites."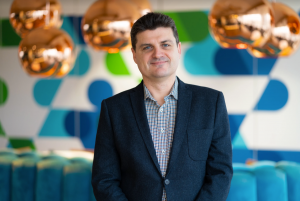 "Already, around half of all searches result in no clicks away from Google, as an increasing number of user queries are answered directly by features like position zero and voice responses. I think the next step will be to enable users to complete transactions without leaving the Google interface."
Voice search will come into its own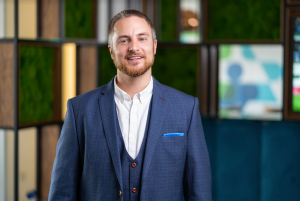 They've slowly made their way into our homes – and our lives – but how will voice search devices shape the way we market in the next decade? Creative & Development Trainer Dan Wright believes voice search strategies are going to move beyond just SEO. "Brands like Adobe are starting to integrate voice-controlled actions into their products, so I think there's going to be a huge amount of work for people within the industry to design, develop and implement these interactions."
Niki predicts we'll be seeing more from voice search devices in the ad space in the future, too. As she explains, "we aren't seeing audio ads on digital assistants at the moment, but I don't think it will be long before brands like Amazon will be running ads against voice-triggered media."
How brands think and work will evolve
Marita thinks we're going to see some changes over the next decade in how businesses operate. As she explains, "we're going to see real-life David and Goliath stories play out, as advances in technology allow smaller independent brands to gain the strength needed to challenge the status quo and become a threat to tech and media giants."
She also predicts we'll see a shift away from traditional agency/client relationships. "Agencies will no longer be considered a second party, but a partner who lives, breathes and aligns with its client's business goals."
Source: JellyFish & MarComm News