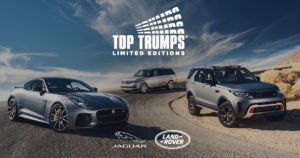 Jaguar Land Rover introduced an exclusive digital Top Trumps App for Goodwood Festival of Speed visitors. The app was released in June 2018 and launched officially across iOS & Android for JLR fans attending the festival.
Created by Spark44, the digital version of the game featured vehicles displayed on the Jaguar Land Rover stand, including the all-new electric Jaguar I-PACE and Range Rover PHEV.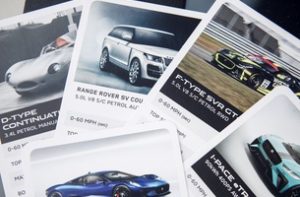 The Jaguar Land Rover Top Trumps App allowed visitors to enhance their Goodwood experience and informed them about the Jaguar Land Rover vehicles in an interactive manner.
Using the App players were able to play against each other and also compete with other Goodwood FoS visitors via a live leader board to win daily Jaguar Land Rover prizes, such as Jaguar Land Rover Ice Driving in Sweden, a 12 month family membership for David Lloyd Leisure Clubs and a £200 branded goods gift voucher.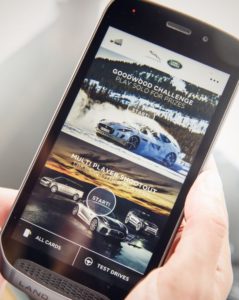 Visitors to Goodwood FoS were also able to collect 5 limited edition Super Top Trumps playable with the full physical pack at the event.
Goodwood visitors could also use the Jaguar Land Rover Top Trumps App to make the most of their experience at the Goodwood FoS, including a site map and notifications of exclusive Jaguar Land Rover Goodwood activities.
A household name in Britain for 40 years, Top Trumps will be familiar to and much-loved by the Goodwood visitors. Top Trumps is the UK's most well-known, most played, and owned card game (iGen, 2017). Top Trumps is a fast, fun game that contains statistics, biographies and the coolest facts about your favourite subjects.
The gameplay mechanics have been proven to assist in the development of maths, literacy and decision-making skills (NCB, 2011) whether playing with the educational classics such as Dinosaurs, Volcanoes & Wonders of the World or your favourite football team, brand, TV show and of course the latest Jaguar Land Rover vehicles.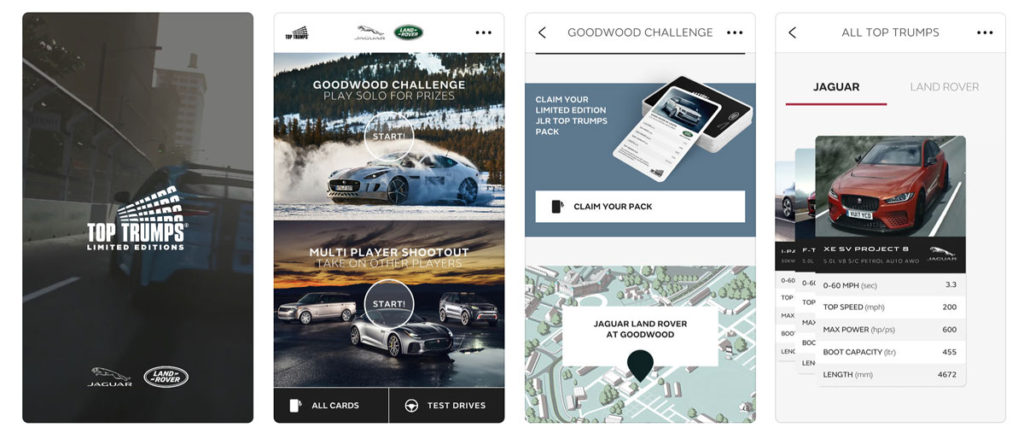 Source: Little Black Book