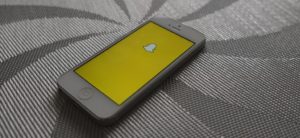 Since it was founded in 2011, Snapchat has exploded onto the social media scene, boasting 187 million active daily users globally, as reported in February 2018. This was up 18% (29 million) year on year and an impressive 75% (80 million) compared with Q4 2016 (Statista February 2018). What's interesting from a brand perspective is that Snapchat displays stronger user engagement than the other rising social star Instagram, with double the average monthly sessions per user and 50% more time spent per user (Verto Watch June 2017).
UKOM-approved comScore data from January 2018 shows that while Snapchat has a reach of 89% among 18-24 year olds, versus Facebook at 94%, when it comes to engagement metrics, the odds are stacked in its favour. Snapchat users aged 18-24 spend on average 909 minutes on the platform, significantly higher than Facebook at 640 minutes per month and they account for more than two thirds (74%) of Snapchat's total minutes.
So Snapchat is most definitely on the up – despite what Kylie Jenner may claim!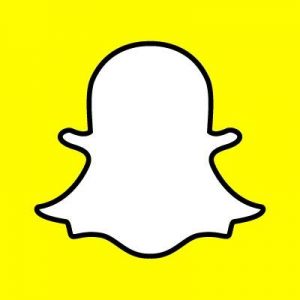 Geographically, the user split is 43% US, 32% Europe and 25% Rest of the World. In terms of growth, while US user numbers have doubled since 2014 to 80 million, Europe's have almost tripled (60 million), while those in the Rest of the World have more than tripled (47 million) (Statista February 2018). So as well as its user base, the geographical reach of the platform is continuing to grow.
So what does this active daily use consist of? Well, 60% contribute some kind of content, while 25% post stories every day. The average number of visits daily per user totals 25, while the average time spent 'in app' is over 30 minutes. Meanwhile, 3.5 billion photo messages were sent in Q3 2017, up 40% (1 billion) year on year (Snap Inc).
All this increased activity helped double revenues in 2017 to $825 billion, but what kind of marketing has been driving this and how effective has it been? The main three revenue areas are Sponsored Filters, Sponsored Lenses, and Snap Ads (full screen, vertical, sound on videos). The most effective in terms of user interaction are currently Sponsored Filters and Lenses, with 27% of users saying they engaged with them frequently. Meanwhile, only 14% of users said they swipe-up on Snap Ads frequently, with 16% watching videos (Statista, 2018).
The key going forward for brands – and of course for Snapchat – is how to improve these effectiveness figures.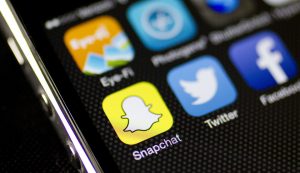 The first place to start is looking at the platform's changing user demographic to ensure you're targeting the right audience. And the big news is that Snapchat is no longer the sole preserve of teenagers. Just like adults have wrestled Facebook away from the kids, Snapchat is heading in the same direction with 41% of US users aged 18 to 25. Kids have now abandoned Facebook as a result, while Snapchat remains a vehicle to reach 13 to 17-year-olds, but research from analysts Jefferies found that even by Q2 2017 that the 25+ user segment was growing rapidly.
"We were surprised to see that Snapchat's engagement is growing in older demographics," said Jefferies analyst Brian Fitzgerald. "Usage has increased across the platform, but the most improvement has been seen in users over 25."
Some 41% of users aged 25 to 34 used the app more often today than during Jefferies' first survey in June 2016, as did 44% of the 34 to 44-year-olds. This continues a trend spotted by Statista which showed the 35-44 segment grow between 2015 and 2016.
Another key factor when targeting the Snapchat audience is geographical location. The user demographic varies dramatically between countries. In Norway, for example, the older generation has really started to embrace the channel. According to a recent Ipsos poll, there are 2.3 million Snapchat users in the country over 18 – that's more than half of the country's adult population!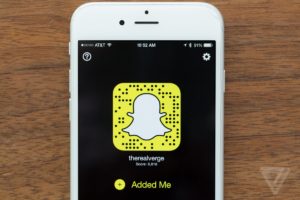 The Norwegian Snapchat statistics throw up another interesting trend. Female dominance on the platform increases with age. Among the 18-to-29 group, 93% of women use Snapchat – 10% more than their male counterparts. Meanwhile, 66% of women in their forties and fifties use the app, a solid 24 percentage points more than men, and a third of all Norwegian women over 60 use the channel compared to only every fifth man. What's more, this oldest segment has shown the highest user growth, increasing threefold over the past two years. Is this an early indicator of how the Snapchat's user demographic will change globally? It's definitely worth bearing in mind!
Finally, with competition between brands on Snapchat increasing rapidly, it's vital to create an engaging experience to maximise your impact and play to the strengths of the Snapchat platform of authenticity. The most successful brands are capitalising on Snapchat's ability to deliver a truly genuine and uniterruptive experience to the user. An increasingly popular technique is to use Snapchat Stories to take people behind the scenes.
Retailer Liberty, for example, recently showed the creative process behind its window and in-store displays. This was a clever way for the retailer to show off its new stock and seasonal trends. Another strong engagement method is running new product tutorials. Beauty subscription service Birchbox used this technique to give consumers a sneak peek of new products and how best to use them.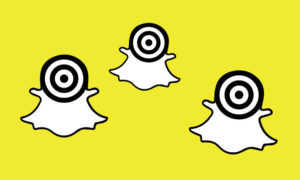 We recently advised the Comité Régional du Tourisme Paris Ile-de-France aka Tourist board for the Paris Region to use Snapchat as an effective channel to grow tourist numbers and young advocates. The French capital's governing body has started this journey with a campaign that saw the launch of six different filters and one unique geofilter in front of the Eiffel Tower during Paris Fashion Week.
The results were extremely positive, reaching a highly impressive 3.85 million Snapchatters, generating 200,000 shares over a seven-day period. The aim was to encourage Snapchat users on the ground, nationally and internationally to share the fun, style and creativity of Paris during one of its most famous events, with the city benefitting from the authenticity and 'word-of-mouth' value that Snapchat brings.
We would urge brands looking to genuinely connect with their audience to consider the advantages of creating fun content or Filters on Snapchat to create a relationship. With a highly engaged and growing user base, Snapchat's time as an effective marketing tool is now. And those brands that engage with the platform to deliver innovative, authentic, relevant and compelling messages will make hay.
Article by Megan Goodwin, Joint Managing Director at IRM
About Megan: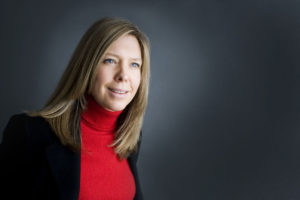 Megan Goodwin is joint Managing Director of IRM. A content innovator and digital media entrepreneur, she brings more than 15 years' experience in television, publishing and digital media specialising in the creation of great digital products and pioneering new business models.
Having worked at News International, Express Newspapers and Celador, Megan is a seasoned professional who has overseen the launch of over 70 products globally, generated revenues in excess of $400 million and received 10 industry awards.
Most recently, IRM won the Ile-de-France VivaTech 2017 Smart City challenge for the most innovative solution to improve the experience and flow at tourist sites in and around Paris.
Source: IRM