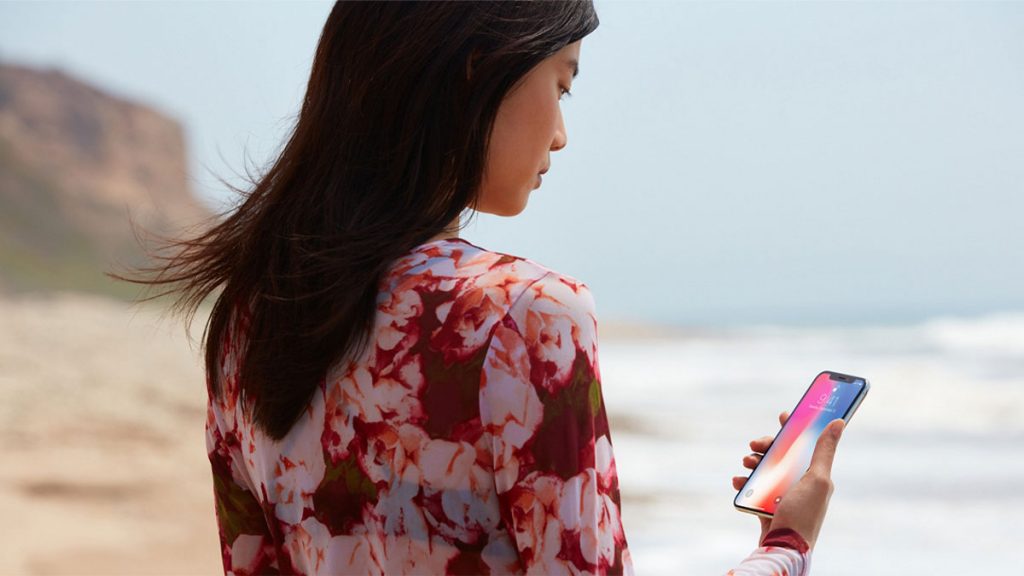 Apple says demand for its new iPhone X, its most advanced version so far, is "off the charts" after consumers rushed to preorder the smartphone on Friday, with first-day deliveries in the US selling out in 38 minutes, according to experts.
The iPhone X comes in two models with different amounts of storage and is available in two colours, with the cheapest version starting at $999 (£759). Within the first few minutes of preorders becoming available, shipping times had slipped from days to weeks, and less than an hour after launch, first-day delivery for all four major US mobile carriers was confirmed sold out, with expected delivery times pushed back to anywhere from two to five weeks after the phone is first released.
However, since Friday, Apple has brought forward many of those dates, with customers sharing that orders that initially had shipping dates of 10 and 17 November are now showing 3 November online.
"We're working hard to get this revolutionary new product into the hands of every customer who wants one, as quickly as possible," said an Apple spokesperson in a statement which also said that Apple stores will have stock when the phone officially goes on sale on 3 November.
Due to supply constraints, Apple is expected to only ship around 2-3m iPhone X preorders globally, and the smartphone is expected to remain difficult to get hold of through to 2018, with KGI Securities recently cutting its forecast for Q4 shipments of the device from 30-35m units down to 25-30m units.
Some retailers are taking advantage of the scarcity, with US retailer Best Buy increasing its price for both iPhone X models by $100. While Apple has priced the basic iPhone X at $999 and the increased storage model at $1150, Best Buy is charging $1100 and $1250 for the same models, respectively. The company has defended its prices by saying they are identical to what customers on monthly carrier installment plans will pay over the course of their contract.
"Our prices reflect the fact that no matter a customer's desired plan or carrier, or whether a customer is on a business or personal plan, they are able to get a phone the way they want at Best Buy," said Danielle Shumann, associate manager of external communications at Best Buy. "Our customers have told us they want this flexibility, and sometimes that has a cost."
Source: Mobile Marketing Magazine