Mobile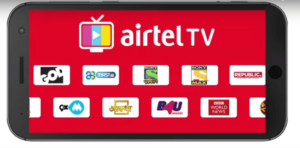 advertising firm InMobi has signed an exclusive monetization partnership with Airtel TV.
This partnership comes nearly seven months after InMobi had announced a similar deal with Airtel's music streaming app Wynk Music.
InMobi said this partnership will enable brands to get access to premium ad inventory on the Airtel TV mobile app that offers more than 350 live TV channels along with more than 10,000 movies and shows. Airtel is also live streaming all cricket matches of IPL 2018 through a partnership with Star India's Hotstar.
Airtel TV users have spent over two billion minutes watching videos on the app since the beginning of the year and are expected to soon reach 50 million downloads, the company said.
"Our partnership with InMobi for Wynk Music has enabled us to successfully bridge our advertisers with the relevant user base. We are now extending this partnership to our other high penetration app categories like Airtel TV which has witnessed massive traction this year," said Sameer Batra, CEO – Content and Apps, Bharti Airtel.
"In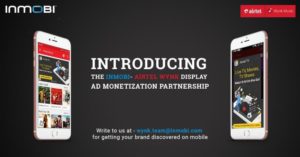 addition to this, we are also keen to roll-out many other exciting features for users to enjoy cricket on the app over the next few weeks to coincide with IPL 2018, enabling advertisers to interact with a massive volume of actively engaged video consumers on the Airtel TV app." Batra added.
"Indian users today are increasingly moving towards making their smartphone their first and primary screen for video consumption. Our monetization partnership with Airtel TV opens up advertising to brands for the first time. This is a winning proposition for advertisers, drastically increasing the reach amongst users who are going to be hooked onto their phones watching videos," said Vasuta Agarwal, Vice President & GM, India, InMobi.
Source: ETtech