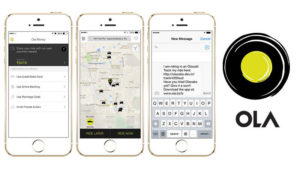 Indian ride-hailing firm Ola announced it plans to launch services in the United Kingdom in 2018, months after it expanded its operations in Australia, in an ongoing turf war with US rival Uber Technologies.
Ola, backed by Japan's Softbank Group, has obtained licences to begin operations in South Wales in September, as well as Greater Manchester, and plans to expand country-wide by the end of the year, it said in a statement.
The ride-hailing firm will offer private vehicles for hire as well as the popular black cabs on its platform and will add more transportation options going forward, the company said.
Source: Reuters