The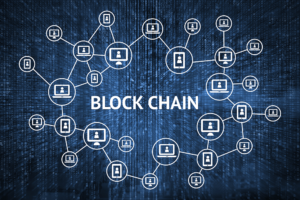 Internet Advertising Bureau (IAB) has released a white paper stating that blockchain technology is a "natural fit" for the video advertising supply chain, saying that it sees strong use cases for blockchain in digital video advertising. IAB acknowledged that cryptocurrencies have generated a lot of hype around the tech, but concluded that blockchain could add genuine value to the supply chain, and IAB's endorsement could help alleviate some of the initial doubts around blockchain.
IAB sees blockchain's value in its ability to increase efficiencies and create a more trustworthy supply chain, as well as reduce costs and fraud for both publishers and buyers. The report says these benefits have seen venture capital funding funneled into blockchain applications, which it predicts we will start seeing rolled out across digital and cross-screen video advertising this year, with broad adoption of these technologies coming in 2019.
The white paper highlighted some of the blockchain-based applications it believes will enhance and improve the digital supply. Ads.txt plus, a blockchain enhancement of IAB's own ads.txt initiative created by MetaX, and the New York Interactive Advertising Exchange (NYIAX) were both given as examples of viable blockchain solutions for the ad industry as a whole.
It was use cases for digital video and over-the-top (OTT) inventory, however, that the IAB was most interested in. Partly this is because of the relatively low queries per second for video ads compared to display ads; one of the main factors holding back blockchain is that it can only process a few transactions per second.
But there are also a number of factors which IAB thinks would make it easier to implement blockchain initiatives into video advertising than display advertising. Examples include the facts that well established standards and transactional processes exist for video advertising, and that there are only a few suppliers, most of whom are known to each other. The market is still nascent too, meaning players might be more motivated to innovate than those in the display world.

The report saw promise particularly in Preminion and MadHive's blockchain-based transactional platform for OTT inventory, and FreeWheel's BlockGraph, which plans to deploy blockchain within a premium unified video supply chain across digital and linear TV.
IAB identified a few obstacles for blockchain's use in video advertising too. It found that digital video and OTT inventory is in high demand, so sellers may be less willing to experiment with new processes and business models, and there are less obvious inefficiencies from multiple intermediaries than in the digital supply chain. The industry would also need to create shares taxonomies, definitions and standards in order to enable the "smart contracts" which blockchain uses to execute deals.
Nonetheless, IAB executive vice president Anna Bager believes the advantages outweigh the disadvantages, and says that her company will continue looking into how blockchain can benefit the industry.
"Blockchain seems to be the new 'siren's call' in the business world—but there is no doubt that this technology holds tremendous promise for digital video advertising," said Bager. "This paper is a first of what we anticipate will be many reports from IAB exploring the future of blockchain in digital video. Tapping into our members' pioneering work and insights from across the ecosystem, we plan to offer thought leadership, guidance, and inspiration that will steer the new course for digital video, OTT, and blockchain."
Source: VideoAdNews