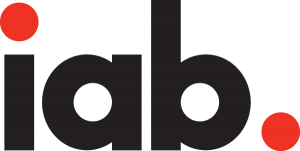 IAB (Interactive Advertising Bureau) and the JIAA (Japan Interactive Advertising Association) announced that JIAA is becoming the 43rd national IAB licensee. It will be known as IAB Japan (JIAA). Led by Yoshio Takada, who serves as JIAA's Chairperson, the newly IAB-affiliated trade organization will work with IAB to drive common goals, promote global standards and guidelines, create better ads and improve consumer experience, and advance social trust and the industry's interests in the Japanese marketplace.
Founded in 1999, JIAA launched with 74 member companies and has more than tripled its membership to 229. These companies include many that overlap with IAB, such as Adobe, AOL, Condé Nast, Google, Hearst, and Twitter. The collaboration between IAB and JIAA began in 2014, with IAB hosting webinars and learning tours for Japanese executives in New York City, covering such issues as policy and privacy, measurement and viewable impressions, and ad fraud. The JIAA provided marketplace insights for the IAB "Mobile Commerce: A Global Perspective" study released September 2016 and for the IAB "Mobile Video Usage: A Global Perspective" research report released in 2015.
"The Japanese digital marketplace is among the most important in the world, with digital ad spending estimated to hit $11 billion in 2016 and 100 million internet users nationwide," said Dave Grimaldi, Executive Vice President, Public Policy, IAB. "The JIAA has been a tremendous partner, and their efforts as IAB Japan (JIAA), now part of the large IAB global network, will be key to ensuring that we capitalize on this opportunity to significantly grow digital advertising in Japan and worldwide."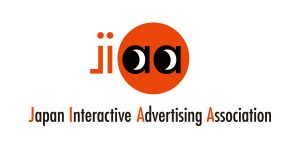 "For digital advertising to reach its peak, it is critical that the industry as a whole confront challenges from a global and regional perspective," said Takada. "Throughout our nearly two decades in the business, we have strived to do exactly that. We have made giant strides in our homeland while working with IAB to apply lessons learned in other markets, and sharing the knowledge we have gained from our own. Becoming IAB Japan (JIAA) is the next logical step in creating a truly global and reliable digital advertising marketplace."
There are IABs in Africa, Asia, Australia, Europe, North America, and South America. With the addition of IAB Japan (JIAA), there are 43 national IABs and one regional IAB, IAB Europe. Each organization is independently owned and operated, functioning under bylaws consonant with local market needs, with transparent governance and finances, to advance the interests of the digital industry.
The news about the launch of IAB Japan (JIAA) was released at the IAB Annual Leadership Meeting, held at The Diplomat Beach Resort in Hollywood, Florida.
Source: IAB