Digital health company Babylon has appointed Ogilvy & Mather London to build awareness around its healthcare app, which provides online doctor consultations that "outperform" the NHS.
The app combines artificial intelligence with real-life GP and consultant video appointments to give the public round-the-clock medical advice. The company's chief executive and founder, Ali Parsa, began working on Babylon in 2013 and launched the offering in early 2015.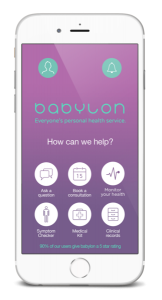 Users can book a video consultation with a doctor or a therapist, send photo or text messages to get answers to quick questions, track their health, and store basic health information such as family health history, medication history and allergy information. Users can also order tests via the app, and get prescriptions.
The app is being touted as a solution to the over-stretched NHS in the UK. Parsa claims his machine outperforms the health service and is a "phenomenal step" in the future of both the NHS and global healthcare.
According to Babylon's calculations, in 102 clinical scenarios the health app outperforms doctors by 21.5% and nurses by 23.5%. The app's symptom checker is free, but unlimited access to a doctor costs £4.99 a month.
While consumers are able to get the service directly, Babylon also offers it via employers. Those currently offering the service to their employees include Citigroup, Sky, MasterCard, Mercer, Bupa, and Aviva.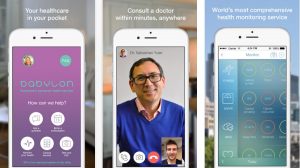 As its retained agency, O&M London will work with Babylon to develop the brand in the UK. The two will commence working together immediately.
Charlie Rudd, chief executive of O&M London, said: "We're delighted and proud to be working with Babylon. We've been asked to help build a business and a brand with true social relevance, which is transforming and improving healthcare in the UK and beyond."
Parsa added: "Babylon was created to figure out how to make quality healthcare affordable and accessible, and then put it into the hands of everyone on earth. We're launching a series of groundbreaking new products and services in coming months that will go a long way towards democratizing healthcare for all. We're looking forward to working with the award-winning team at O&M to spread the message."
Source: The Drum