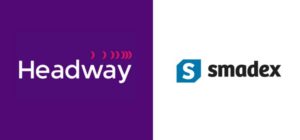 Headway, a leading provider of mobile, programmatic, data and performance digital marketing solutions; business unit of Entravision Communications Corporation, announced the acquisition of mobile-first programmatic platform Smadex.
Smadex technology allows advertisers to execute performance campaigns on mobile devices, using its machine learning engine to understand the best combination of creative assets, targeting and pricing for each audience cluster. Founded in 2010, Smadex is a Top 50 fastest growing European company according to Financial Times.
"Smadex technology enhances our mobile growth solution Mobrain, following the shift towards programmatic that our clients are increasingly looking for," said Martin Kogan, CEO of Headway. "Its machine learning technology, forward thinking team and management are perfect additions to the company. The Smadex team will focus on product while Headway will continue to focus on distribution, servicing clients and global expansion."
"We are pleased to join the Headway family and bring Smadex technology to its marketing stack. We found Headway's global scale as the ideal partner to bring our market-tested algorithms to the top mobile marketers around the world. We couldn't have asked for a better company to join," said Jordi de los Pinos, Smadex CEO.
Smadex will be fully integrated into Headway, bringing its video, user acquisition and re-engagement mobile programmatic capabilities to more than 500 clients worldwide. The acquisition will enhance current Headway partnerships, such as with MediaMath, where Headway remains the exclusive partner in the Latin American region.