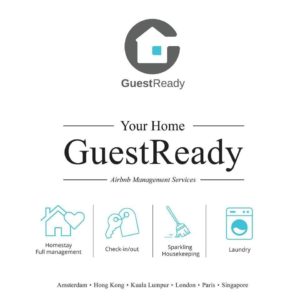 GuestReady, a globally leading Airbnb management company, announced it is expanding its operations in the UK, adding Manchester and Edinburgh to the list of cities in which it operates. The expansion in the UK helps GuestReady to cement its position among the top three globally leading Airbnb management companies, offering its services in 10 leading cities across six countries.
The tourism industry is booming in Edinburgh and Manchester. Last year both cities were included in VisitBritain's Top towns for 'staying visits', occupying the second and third places in the list, respectively. With tourists flooding into the two cities, the demand for accommodation is rising. Properties listed on vacation rental platforms like Airbnb are becoming increasingly popular by offering competitive prices to travellers looking to have a different holiday experience, immersing themselves in the local culture.
GuestReady has a handy property value calculator on their website to help potential hosts in Edinburgh and Manchester find out how much their home is worth on these platforms. According to data released by the company, a 2-bedroom apartment listed in these two cities can earn up to £3,400 per month. Here's a snapshot of the most popular areas in both cities and average prices for how much a 2-bedroom apartment could earn monthly in each of them:
Edinburgh
Old Town: £3,380/month
New Town: £3315/month
West End: £3060/month
Leith: £2805/month
Tollcross: £2422/month
Newington: £2295/month
Manchester
Deansgate / Spinningfields: £3,600/month
Northern Quarter: £3,200/month
Ancoats / New Islington: £2,800/month
Media City: £2,800/month
Piccadilly: £2,600/month
Oxford Road: £2,400/month
Chorlton: £2,400/month
Didsbury: £2,400/month
Fallowfield: £2,000/month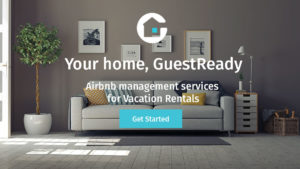 Dale Hornidge, City Manager Edinburgh at GuestReady, said: "Being north of the border, Edinburgh often gets over-looked but Scotland's tourism industry is booming and nowhere is that more evident than Edinburgh. With 12 festivals throughout the year, there is always something on and bringing in tourists from all over the globe. Edinburgh has become a super popular destination for tourists meaning that homeowners are able to make the most out of their property when listing it in a vacation rental platform, bringing in several thousand pounds per month. We at GuestReady hope to become the go-to management agency for hosts looking for a truly personalised management experience."
Jordan Plange, City Manager Manchester at GuestReady, added: "Manchester attracts many different types of clientele. With two football teams, a handful of monumental venues for events, and an ever-expanding economy, the demand in short-let properties is certainly on the rise. The city is rapidly expanding and so not only are we seeing an increasing demand for short-term rental properties, but that more and more homeowners are finding out about our services and getting in touch. From originally operating in solely Manchester's City Centre, I am proud to say that we now have additional properties in the popular suburbs of South Manchester (Chorlton, Didsbury), as well as properties over towards Salford's Media City."
Headquartered in London, GuestReady is currently in talks of expanding its operations into other markets across the world. The company differentiates itself from its competitors by providing a personalised experience for both hosts and guests. At GuestReady hosts have at their disposal 24/7 support on guest communication, personalised welcomes, concierge services during guest stays, hotel quality linen and towels, and other amenities. This high-level of service increases the chance for positive reviews and secures the long-term success of properties.
Launched in 2016 by a team consisting largely of former Rocket Internet executives, GuestReady is now present in six countries on two continents: it currently provides Airbnb-management services to hosts in London, Manchester, Edinburgh, Paris, Cannes, Porto, Lisbon, Dubai, Kuala Lumpur, and Hong Kong. The company won the 2018 Serviced Apartment Award as the Best Service Provider, was named one of the Hot 25 Startups for 2019 by Phocuswire and Voyager HQ, and was number 13 in the Startups 100 Ranking. GuestReady enjoys a TrustReview score of 9.3 out of 10.
Source: GuestReady