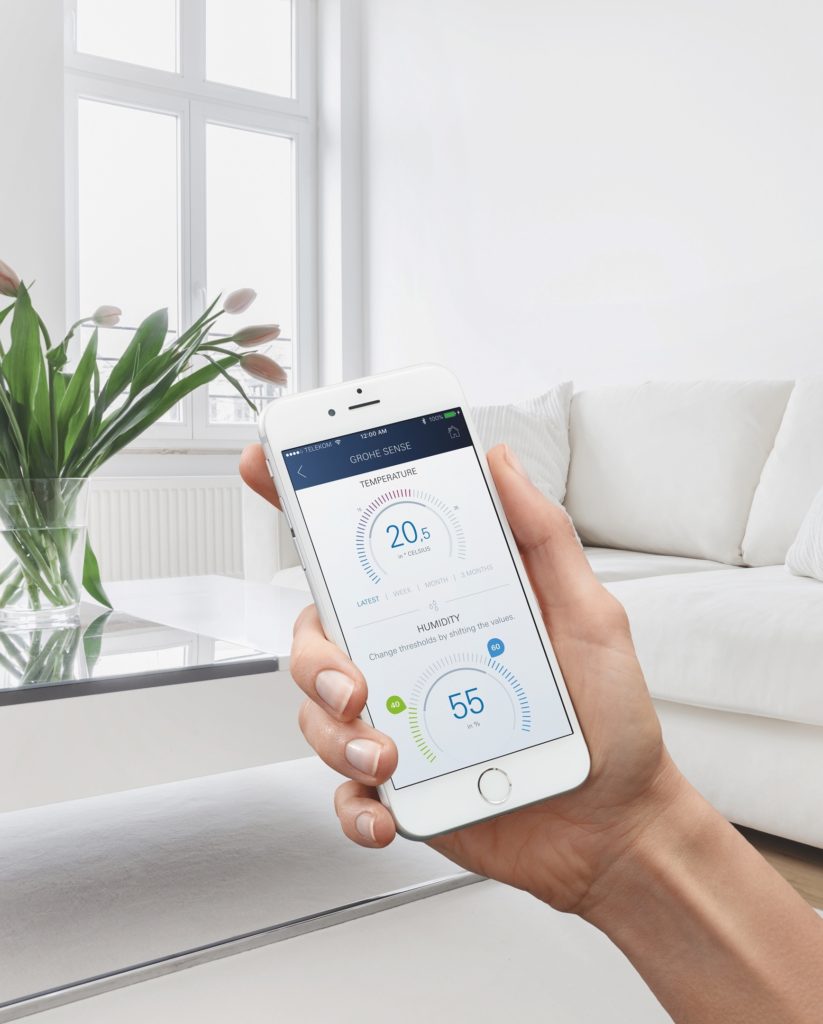 Grohe, one of the world's leading providers of sanitary fittings, has announced the launch of its app-controlled water security system – Smart Home – that offers all-round protection against water damage. Smart Home helps to make everyday life more comfortable by relieving the homeowner of many control and monitoring tasks, said a statement from Grohe.
With the help of motion detectors, the light comes on as soon as someone enters the room, with a certain amount of sunlight the blinds go down, and the room temperature is adjusted to the current circumstances – all this is what makes an automated home stand out, it stated.
"Smart Home is much talked about! The ability to control devices in your home via app or voice command is considered the technology of the future. The interconnected, intelligent home ensures more security, saves valuable time and lowers energy costs," said a company spokesman. "And even security-relevant tools such as burglary protection and fire prevention can also be controlled via smartphone. But how can we avoid water damages that lurk in the dark or happen so suddenly that a quick reaction is required? In more than half of households (54 per cent), water damage incidents have occurred at least once."
"With Grohe Sense and Grohe Sense Guard, Grohe, the world's leading provider of sanitary fittings, offers all-round protection against water damage: Grohe Sense is a smart water sensor that is placed on the floor and can detect water retention. If, for example, the bottom of the sensor comes in contact with water due to a leak, Grohe Sense will send out a warning alert to the Grohe Ondus App," he continued.
The alert is sent to the user and specific emergency contacts. The sensor also measures the room temperature and humidity and informs users in case of deviations from the standard amounts. Hence, homeowners are optimally protected against frost and mould risks, he added.
Installed by a professional installer directly to the main water pipe of a home, the smart Grohe Sense Guard control unit uses multiple sensors to monitor water pressure, system temperature, flow of water and general water consumption, said the statement from Grohe.
It also conducts periodic micro leakage tests so that leaks can be detected immediately before major damage can occur. Grohe Sense Guard even goes one step further: In the event of, for example, a burst pipe, it automatically turns off the water supply when it exceeds a specific maximum, it added.
Source: TradeArabia News Service