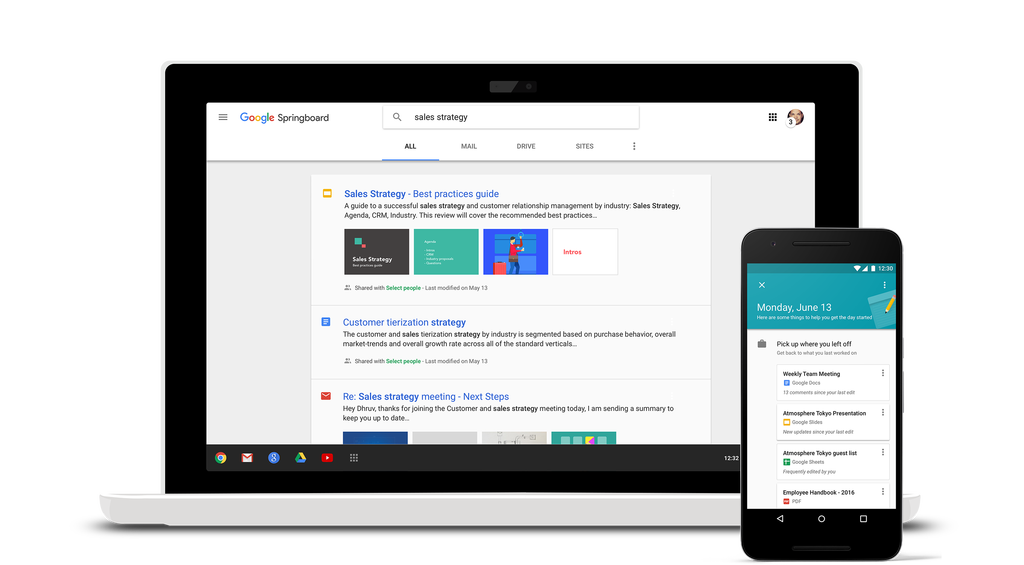 Google has launched Google Springboard, designed to act as an AI assistant for its enterprise customers.
According to Prabhakar Raghavan, VP of engineering for Google Apps, the average knowledge worker spends the equivalent of one full day a week searching for and gathering information.
Google Springboard aims to reduce this by searching across all the information in individual Google Apps, including Gmail, Calendar, Docs, Drive, Contacts and others. Springboard also assists users throughout their working day by proactively providing "useful and actionable information and recommendations" according to a blog post announcing the launch.
Google has been previewing Google Springboard with a small set of customers, and is now extending it to more customers through an Early Adopter Program. Admins in company's running Google Apps for Work can can express their interest in the Google Springboard Early Adopter Program here.
Source: Mobile Marketing Magazine