Google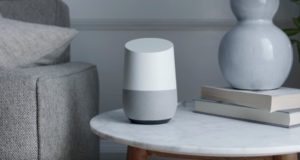 is rolling out a new update to its Google Home devices in the UK to enable free calls to landlines and mobiles.
Voice calling was originally enabled in the US back in August, and it's now making its way over the pond to Google Home and Google Home Mini devices in the UK.
Brits will be able to place free calls by calling any contacts stored in a Gmail account, or by calling businesses. The voice calling is free as long as you're calling UK landlines or mobile phones, but international calls aren't included.
Google originally launched its Home smart speaker in the UK last April, exactly six months after Amazon launched its own devices in the UK. Google undercut Amazon's Echo pricing at launch in the UK, and the addition of free calling to landlines and mobiles will be an attractive feature for those still deciding between an Echo or Google Home device.
Amazon launched its own messaging and calling for its Echo devices in the UK in September, but you can't use it to call mobile or landlines free of charge as it only supports calling Echo devices or calls through the Alexa app.
Source: The Verge