Google has announced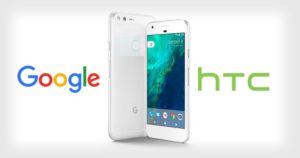 the completion of its $1.1 billion deal to buy a large slice of HTC's hardware business.
The acquisition was announced back in September 2017 but now it has passed the requisite approvals and is finalized. Beyond the transfer of over 2,000 engineers from HTC — that's around one-fifth of HTC's engineering team — Google will also receive a non-exclusive license for HTC's intellectual property. HTC is retaining its Vive VR division and it will continue to make its own smartphones, the company confirmed last year.
The deal boosts Google's hardware game significantly by gaining a portion of HTC's own smartphone development team, many of whom worked on Google's Pixel hardware (which was outsourced to HTC) and other HTC devices which, while much lauded, didn't sell in huge volumes.
It also gives Google a vast new engineering base in Taipei, Taiwan, where HTC is located. That makes the location the largest engineering site for Google in Asia Pacific, and it is likely to be the source of new products from the company going forward.
"I'm delighted that we've officially closed our deal with HTC, and are welcoming an incredibly talented team to work on even better and more innovative products in the years to come," Rick Osterloh, Google's senior VP of hardware, wrote in his blog post.
"These new colleagues bring decades of experience achieving a series of "firsts" particularly in the smartphone industry—including bringing to market the first 3G smartphone in 2005, the first touch-centric phone in 2007, and the first all-metal unibody phone in 2013," Osterloh added.
Source: Tech Crunch