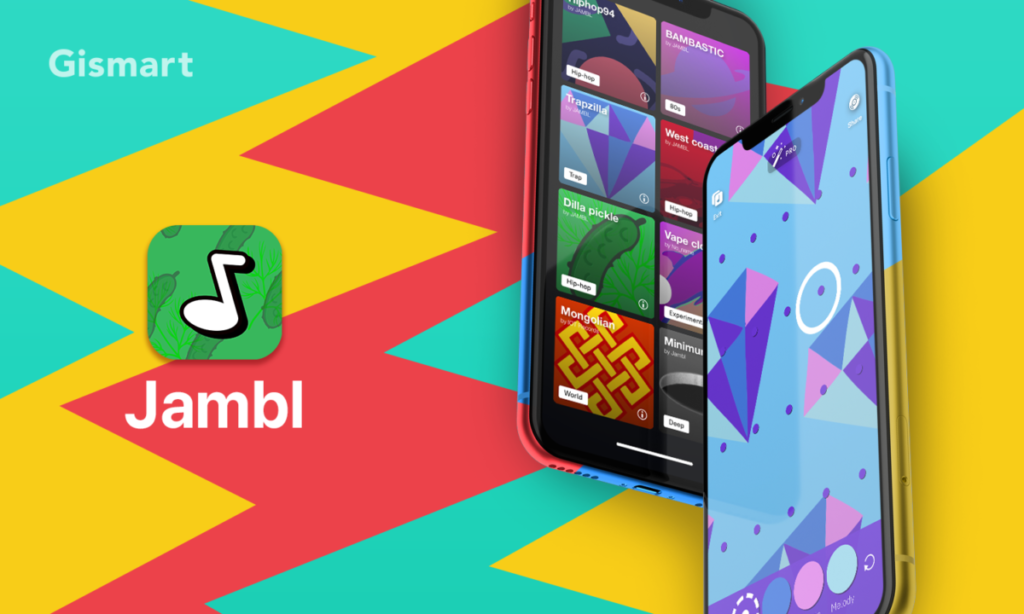 Gismart, a leading developer and publisher of entertainment-focused apps and games, today announced a $500,000 investment into Jambl, a Berlin-based music startup aspiring to become the largest social media platform for beat making music creators. The investment has been made within the framework of Gismart's recently announced investment programme for talented teams with promising mobile projects. Gismart will act as Jambl's strategic partner and publisher, providing both financial support and expertise in product management, marketing and growth.

"Music-based video apps are putting a new spin on the social media industry and Jambl has all it takes to become the next favourite app for music makers. It's simple, engaging, and allows users to produce quality music and share it with the community in just a few clicks. We are happy to add the Jambl app to our portfolio of music-making apps and games, and help the team build and grow a fantastic product," commented Gismart representatives.

Gismart's portfolio has over 500 million downloads, with top titles including Cool Goal!, Domino Smash, Cleon, Beat Maker Go, Piano Crush, DJ it!, WeDrum and Music Zen. The company operates within three primary focus areas – hyper-casual games, third-party game publishing, and music entertainment apps. Gismart is constantly on the lookout for talented developers across a range of verticals with a focus on music, entertainment, and hyper-casual gaming.

Jambl is an instant music-maker with a strong focus on online and live collaboration. Aiming to bring music-making to the masses, the app allows anyone to create music, enabling total creative freedom with no technical or musical knowledge. Its music engine lets users of any age or musical experience create and share music instantly. Users can add videos with musical filters and share music both within the app and online, as well as participate in user charts and competitions.

"Our team is obsessed with giving everyone in the world the instant ability to express themselves through music. Billions of people think music is not for them and that they are not talented enough, but we are here to change that and to help them experience the many benefits of being active and playing music," – says Gad Baruch Hinkis, founder of Jambl. "We are thrilled to join forces with Gismart, grow our user base and have the resources to continue to develop Jambl as far as we know it can go." Jambl is the first of many products planned over the coming years by the Jambl team. The team is also working on an educational game within the app that would help users learn more about different music styles and to improve their skills.
Source: Gismart