Google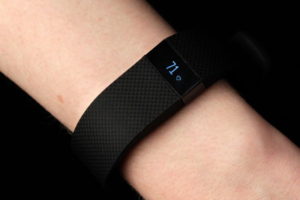 has agreed to join forces with Fitbit to work on digital health and wearables with plans to innovate the sector for people around the globe.
The partnership will see Fitbit use Google's recently created Cloud Healthcare API to connect its wearable devices to electronic medical records. Through the combination of Fitbit data and medical records, Google and Fitbit hope clinicians will be able to offer more personalised care to patients.
The Cloud Healthcare API will also be used by Fitbit's Twine Health to make it easier for doctors and patients to collaborate on care.
"At Google, our vision is to transform the way health information is organized and made useful," said Gregory Moore MD, PhD, vice president of healthcare at Google Cloud. "By enabling Fitbit to connect and manage key health and fitness data using our Google Cloud Healthcare API, we are getting one step closer to this goal. Together, we have the opportunity to deliver up-to-date information to providers, enhancing their ability to follow and manage the health of their patients and guide their treatment."
As a result of the deal, Fitbit is set to move to Google's Cloud Platform, while Google has said it is committed to meeting the requirements for security and privacy in the healthcare industry.
The final element of the partnership will see Fitbit leverage its brand, community, data, and devices alongside Google's expertise.
"Working with Google gives us an opportunity to transform how we scale our business, allowing us to reach more people around the world faster, while also enhancing the experience we offer to our users and the healthcare system," said James Park, co-founder and CEO of Fitbit. "This collaboration will accelerate the pace of innovation to define the next generation of healthcare and wearables."
Source: Mobile Marketing Magazine