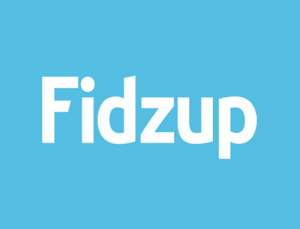 Retail performance mobile marketing expert Fidzup recently announced it raised $3.7 million in a new funding round with venture capitalists Cap Horn, Turenne Capital and existing investors.
The Paris-based company brings mobile programmatic advertising to physical stores. "All of the big players in the app-tech industry have built their platforms to optimize and measure how many clicks are generated by digital advertising," said Fidzup Cofounder and CEO Olivier Magnan-Saurin.
"Their solutions are perfect for eRetailers," said Magnan-Saurin. "But when you speak to physical retailers, a click doesn't generate any value. It doesn't mean a visit for physical retailers." What brick-and-mortar retailers are really interested in are sales and physical store visits.
"We wanted to help retailers access technology and tools to allow them to understand what is going on in their stores," said Magnan-Saurin. "Five years ago, they only had counting systems at the entrance of stores. It wasn't meant to track how long customers stayed in stores, where they went. All of this data was lost. If you compare this to the online competition, eRetailers already have these capabilities."
Enter Fidzup, which provides physical retailers with a viable in-store alternative to eCommerce's cost-per-click model. It can help stores analyze foot traffic and consumer behaviour, remain in contact with shoppers and entice them back.
Fidzup's Programmatic & Analytics Platform was developed to enable brick-and-mortar store managers to intelligently direct their marketing campaigns, while accurately measuring their return on investment in their physical stores. The company collects data from retail clients' mobile apps, targets mobile users, prospective customers and competitors' clients and targets them based on where and how they shop.
The key piece of technology in the process is called the Fidbox. The Fidbox uses Wi-Fi technology to identify mobile users in-store who have Wi-Fi enabled and tracks their retail journey from entrance to exit. "The Fidbox is like the physical equivalent of the HTML tag you can find on a website that helps eRetailers understand what shoppers are doing on their website," said Magnan-Saurin.
He continued: "It's a little device installed at key points in the physical store, like the entrance, by the fitting room, in different product sections. It's completely anonymous, though we are able to see it's the same smartphone in the checkout area that came through the entrance, for example."
Since the shopper data is compiled using Wi-Fi, Fidzup doesn't need a mobile app to detect a customer's smartphone. The data is compiled and analyzed by Fidzup, informing store managers of the ongoing effectiveness of mobile advertising campaigns and allowing for better-informed future marketing endeavors.
Magnan-Saurin said that Fidzup currently works with about 40 clients, including major U.S. brands, like Ford, KFC and Timberland's French locations, as well as major French brands, like Renault, Peugeot and Les Galeries Lafayette. A majority of Fidzup's clients' store locations are in France, with a few stationed in other European countries.
As part of the recent investment round, the company is currently eyeing the U.S. retail marketplace as a future expansion destination — along with tripling the size of the Fidzup team in France, said Magnan-Saurin. "I will be visiting to see what's going on in the U.S. market soon," he concluded. "I'm going to San Francisco and New York in January. Hopefully, we will be able to do great things in the U.S. by the end of next year."
Source: pymnts.com