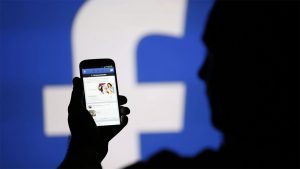 Facebook's profits climbed 71% to $3.9bn (£3bn) in the second quarter of 2017, boosted by an increase in sales of mobile video adverts, figures show.
The social media giant exceeded market expectations, posting a 45% increase in revenue for the three months to June of this year to $9.3bn (£7.1bn), compared with $6.4bn (£4.9bn) for the same period in 2016.
This beat analysts' estimates of $9.2bn (£7bn). Shares in the world's largest social network, which now has more than two billion regular users, rose by around 4% in after-hours trading.
"We had a good second quarter and first half of the year. Our community is now two billion people and we're focusing on bringing the world closer together," said Facebook's Founder and Chief Executive, Mark Zuckerberg.
Mobile advertising revenue accounted for 87% of the firm's total ad revenue – an increase from 84% in the same three months last year. The tech giant has managed to double its audience over the last five years after reaching the one billion user landmark in October 2012.
Every day, more than 800 million people "like" something on Facebook and more than 750 million new friends connect. Facebook, which also owns fellow communication service giants WhatsApp and Instagram, has recently faced a barrage of criticism for failing to moderate extreme content.
It responded by introducing artificial intelligence to remove terrorist content and 3,000 extra staff in an effort to stop violent and illegal uploads appearing on the platform.
Mr Zuckerberg said video would be a significant driver of the firm's business during the next few years, and Facebook is expected to start broadcasting its own shows and series by the end of the summer.
Source: Sky News