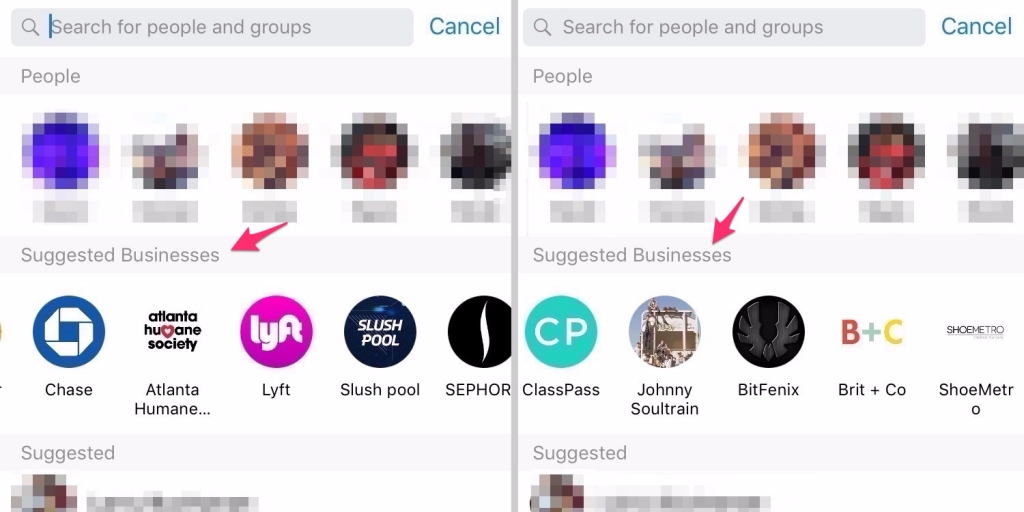 Facebook's Messenger app has begun suggesting businesses that users may want to chat with, in yet another sign that the platform is preparing for a big push into the world of mobile commerce as it expands beyond its initial purpose as a messaging app.
With Facebook's annual F8 developer conference happening early next week, there have been more and more signals that a big announcement regarding the future of Messenger is on the horizon.
Last week, we reported on code that had been discovered in Messenger that suggested it was preparing to expand from enabling peer-to-peer and commercial payments digitally to include in-store mobile payments, along with a number of other functions including calendar syncing and encrypted chats (which have since been introduced on the Facebook-owned WhatsApp).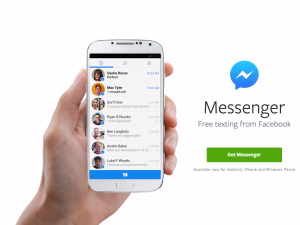 Now, certain users in the US are seeing businesses recommended when they open a new message, underneath suggested contacts and groups that they may want to message. Among the businesses included in the suggestions are Chase, Sephora and Lyft, although not all appear to be set up to respond to messages yet.
Testing new features on small groups of users is common among large internet firms, and Facebook hasn't commented on the new functionality, so suggested businesses could just be a test that doesn't materialise into a full blown feature, but it does indicate the direction that Facebook wants to take with Messenger.
The company has previously announced it is working with retailers to power shopping through the app, and has already integrated services like Uber into the platform, enabling you to hire a taxi through the messaging service. These developments mirror steps taken by popular messaging platforms in Asia like WeChat and KakaoTalk, which have integrated features as diverse as takeaway ordering and online banking.