Having collared most of the world's human population, Facebook has now teamed up with Perfect Fit to chase after cats and dogs with the launch of the first ever chatbot for pets on the social platform.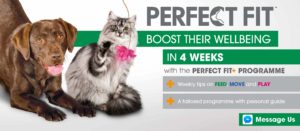 The Mars Petcare brand is seeking to help owners keep their animals healthy by way of a month long online programme offering weekly tips for pet owners via a dedicated Facebook Messenger chatbot.
Conceived with input from pet behaviourists, scientists and nutritionists, the programme aims to promote the perfect diet, exercise and mental stimulation to keep your pets in perfect shape.
By simply uttering the word 'hi' users can activate the service with the chatbot compiling a personalised profile from the user in order to tailor its approach, offering custom tips and insights tailored to both cats and dogs.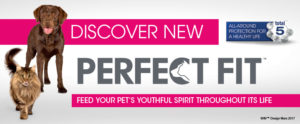 Perfect Fit brand manager Elen Gyulnazaryan said: "At Perfect Fit, we understand just how important it is to keep our pets happy, healthy and active throughout their life. The Perfect Fit Plus programme is designed to help owners care for their pets with everything from nutrition to exercise and the Perfect Fit chatbot makes it even easier for owners to access it. Using artificial intelligence technology, the programme creates personalised advice specific to the needs of each cat or dog – a UK first."
Throughout the process users can address direct questions to the chatbot pertaining to the health, habits and happiness of their pet.
Source: The Drum