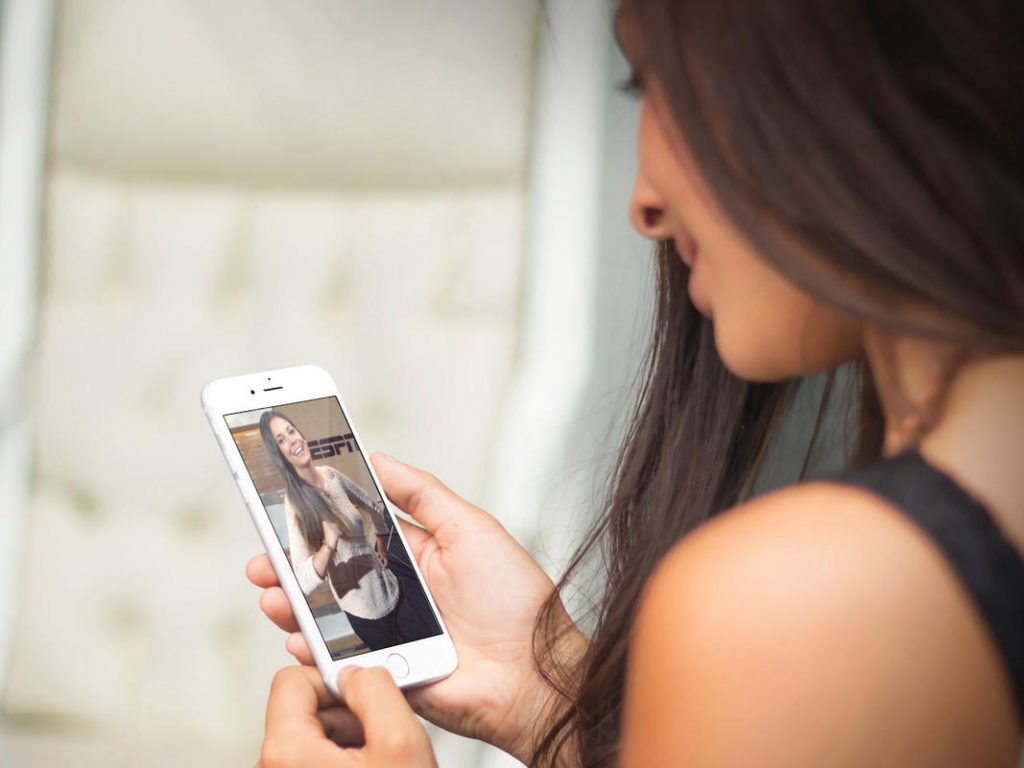 Sports television channel ESPN is reimagining its flagship "SportsCenter" news show for Snapchat, the mobile app known for its disappearing photo and video messaging.
"SportsCenter" on Snapchat launched November 13 as three- to five-minute shows with the DNA of the original franchise, but an attitude targeting the social media platform's primarily under-25 users.
"This is a product that we are building specifically for Snap and a Snap audience," said Glenn Jacobs, ESPN's senior coordinating producer of "SportsCenter" and news. "Although we'll certainly cover news and certainly react to news, it's more about sharing cool stuff with sports fans and in a fun, exciting, energetic Snapchat format."
The ESPN hosts won't be sitting behind desks in suits and ties, and turning to highlights. They'll dress more casually, their individual personalities will drive the shows' content, and the camera will be up close and personal.
"SportsCenter" on Snapchat is a little more provocative than the TV version, said Elle Duncan, a "SportsCenter" TV anchor and Snapchat host. "We come in the mornings to do the Snapchat show, and it's like, 'Elle, what's getting on your nerves today? Who's pissing you off today? What do you want to talk about?' " she said. "It's trying to approach each thing with the appropriate type of tone — making sure that I'm appealing to the younger demo that we're looking to appeal to on Snapchat."
"SportsCenter" on Snapchat debuts at 5 p.m. today with Emmy-winning host Katie Nolan. Its regular schedule starts tomorrow with 5 a.m. and 5 p.m. shows on weekdays, and 5 a.m. shows on weekends.
Bristol, Conn.-based ESPN has had a Snapchat Discover channel since January 2015, one of 11 media brand launch partners for the daily feature. The "maga­zine-y" video and photo content with graphics was in the general ESPN vein, according to Ryan Spoon, ESPN's senior vice president of social content. Users could swipe up on some images to read articles.
The new shows will be vertically shot videos designed for mobile screens. The 5 a.m. segments will include recaps of the prior night in sports, while 5 p.m. shows will be more personality-driven and topical.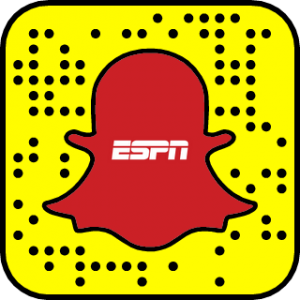 The new collaboration comes as ESPN has been losing pay TV subscribers, while Venice, Calif.-based Snap Inc. is struggling to meet Wall Street growth expectations since its March initial public offering, amid competition from Facebook Inc.'s Instagram, which now has a "Stories" feature akin to Snapchat's disappearing messages.
Snapchat's core users are 18- to 24-year-olds who spend 35 minutes per day on the app through 20-plus visits. "Across the U.S., U.K., France and Australia, we reach 70 percent of 18- to 24-(year-olds) every day," said Sean Mills, Snapchat's head of original content. "We have such a high concentration of a young audience, a lot of our growth is being driven by an older audience coming in — older meaning over 25."
ESPN joins media outlets including E!, CNN and NBC News in producing shows for Snapchat. "We love the idea of daily shows, because they really build a daily habit for our viewership," Mills said. "What makes them successful first of all is people and talent and personalities, which is why we're so excited about the group that ESPN has put together."
Other "SportsCenter" on Snapchat hosts are ESPN NBA commentator Cassidy Hubbarth, comedian Cy Amundson and Jason Fitz, an ESPN Radio host and former fiddle player for The Band Perry.
"They don't necessarily all fit your image of what a 'SportsCenter' host would typically be," Jacobs said.
Source: Boston Herald