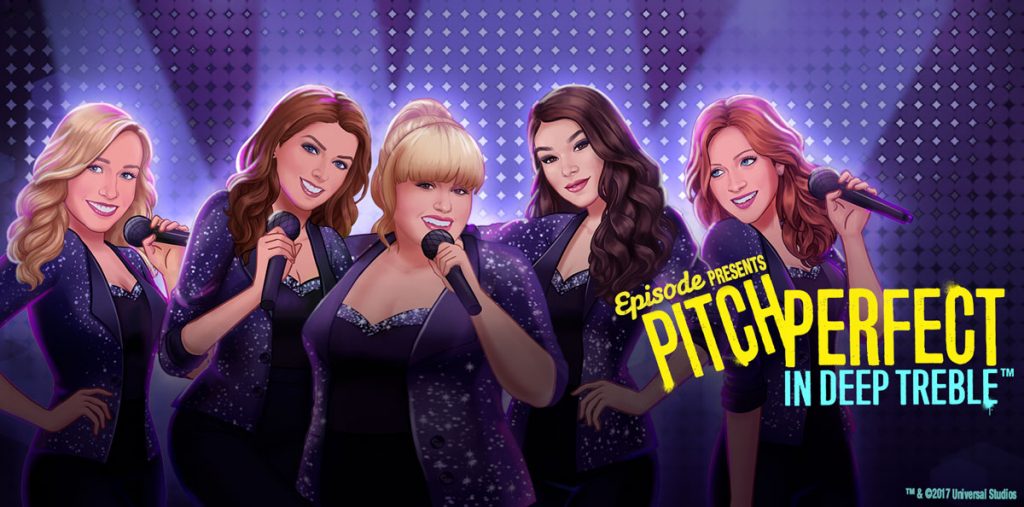 Episode, one of the world's largest mobile storytelling network, launched Pitch Perfect In Deep Treble, an original interactive mobile story based on the beloved movie franchise.
Produced in collaboration with Universal Brand Development, Pitch Perfect In Deep Treble welcomes fans to engage in the musical action first hand by becoming a part of the franchise's universe…and creating an avatar that befriends and riffs alongside some of the most iconic Pitch Perfect characters.
After having defeated Das Sound Machine at the World Championships, it seems like nothing can stop the graduating Bellas and their new recruits from total aca-domination.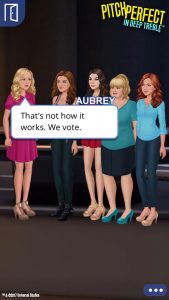 But when a routine riff-off between the Bellas and the Treblemakers devolves into an epic brawl, Barden University's dean—fed up with the longtime rivalry between the two—declares that the campus isn't big enough for both groups.
You and your beloved Bellas will go head-to-head with the Treblemakers for the right to stay at Barden University in an aca-competition to end all competitions. You'll compete alongside some of your favorite characters to keep the Bellas together—all to uphold the musical legacy built by Beca, Fat Amy, and the Bellas before them.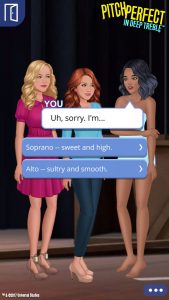 "It's cool that after five years of Pitch Perfect being around, people are still eager for more ways to interact with the movie and the Bellas. A new story on Episode gives people another way to enter the world of Pitch Perfect," said Anna Kendrick. "Plus, it seemed like this whole smartphone trend wasn't going anywhere anytime soon, so I thought I'd try and get in on the action."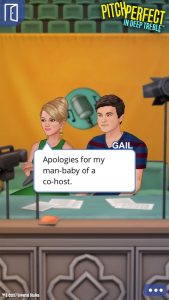 As the franchise's foray into immersive mobile entertainment, this will be the only place where fans can interact with the film's characters by deciding their story as they actively participate in the Bellas' world.
As one of the world's largest mobile entertainment platform for immersive content, Episode is the perfect fit for Pitch Perfect. The entertainment platform is a new industry model of creating and consuming entertainment by letting viewers insert themselves into popular franchises like Mean Girls, Pretty Little Liars, and now Pitch Perfect. The company continues to grow its global fan base and give power to a generation that values seeing itself reflected in the entertainment it consumes.
The Bella's story continues in theatres December 22 in Pitch Perfect 3.
Source: Episode