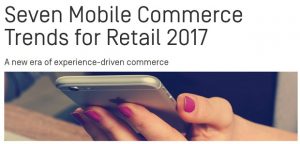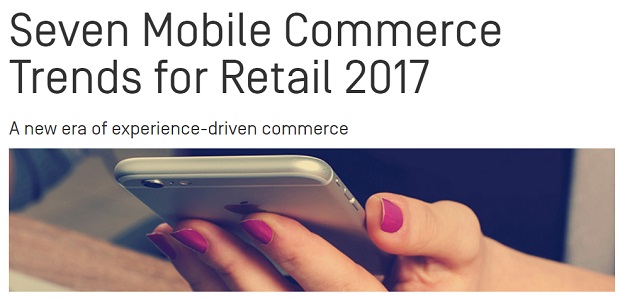 Two-thirds (66%) of marketing professionals no longer include mobile apps in their marketing campaigns, according to new research.
The State of Digital Commerce report, launched by Episerver, examines the retail and e-commerce trends set to shape 2017.
The report analyses the mobile presence of 100 top UK retail brands and draws on research with 1,200 consumers and 100 marketing professionals. It highlights that the majority of marketers (56%) are choosing a responsive mobile presence over mobile apps, while eight out of 10 of the top UK retailers have now adopted responsive e-commerce sites.
Additional findings from Episerver's annual benchmark show that nearly a third (32%) of top retailers don't provide a mobile application across either iPhone or Android devices.
Commenting on these findings, David Bowen, Head of Product at Episerver, said, "In 2017, mobile is going to play a bigger role than ever before in both marketing and retail. Our research shows that smartphones have reached near-complete adoption in the UK, with ownership of tablet devices also now pushing 70%. Yet while mobile promotions and commerce are going to be hugely important for today's marketers, mobile apps are going out of style.
"This switch from mobile apps to in-browser experiences is largely being driven by the surge of mobile search and the introduction of Google's AMP (Accelerated Mobile Pages) project. Retailers can also create 'light weight' webpages with all the functionality of a traditional mobile app.
At the same time, consumers have grown accustomed to managing their lives through a web browser. As such, the idea of manually installing and launching a different app for each brand experience seems like an unnecessary hassle."
To find out the other top digital commerce trends for 2017, download the full Episerver Beyond Mobile: The Future of Digital Commerce report.
Source: Net Imperative