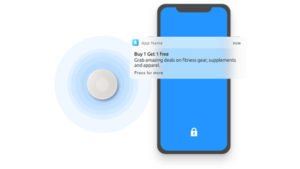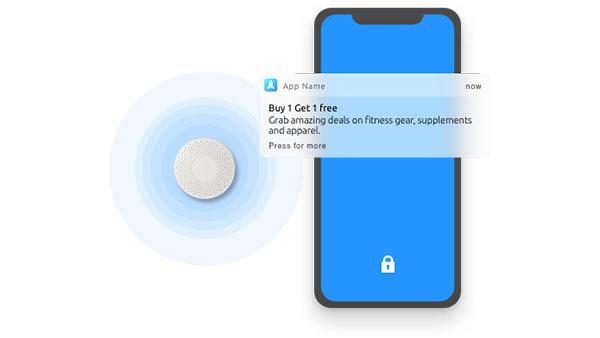 Mobile app developers will now be able to easily provide their app clients with proximity marketing by accessing both Kumulos' mobile app performance management platform and Beaconstac's comprehensive proximity marketing solution.
Announcing the partnership, Kumulos Founder & Director, Bob Lawson says, "There's a great fit between Kumulos and Beaconstac which really complements each other's technologies. Together, we now provide developers with even more options for location triggered push notifications and proximity marketing using beacons and geo-fence technology."
Co-Founder & CTO Beaconstac, Ravi Pratap Maddimsetty, adds "Building proximity-based apps using Beaconstac and Kumulos is so much easier for mobile app developers and will cut the time and effort it takes to create a proximity marketing campaign."
Beaconstac offers not only a range of Bluetooth beacons to implement each use-case but also an intuitive dashboard that helps businesses and mobile app developers create compelling proximity-based beacon marketing campaigns. All Bluetooth beacons are pre-configured. Their range consists of Indoor and Outdoor beacons, long range and portable beacons like keychain and pocket beacons, and even includes USB beacons that never run out of power.
Beaconstac's range of devices and the dashboard that helps to create aesthetically pleasing and compelling proximity marketing campaigns help to implement every possible use-case. Used in conjunction with Kumulos' powerful Geofence, GPS location targeting feature and fine-grain audience targeting and you have the perfect solution for even the most demanding situation.
Kumulos provides all the server side technology which an app using proximity marketing needs to be successful. Kumulos makes it really easy to get going with Beaconstac, with no requirement to integrate any additional SDK's. Simply buy the beacons and a subscription to the Beaconstac platform, add the beacon identifiers in the Kumulos console and you are ready to go.
So Kumulos helps make the proximity campaign built using Beaconstac a commercial success.
With more and more businesses focused on improving customer retention and app retention, mobile app developers need to meet this need. Already, with Kumulos, app developers can meet this need by using analytics, reporting and push notifications. Now, with Beaconstac, they can even better help their clients by setting up proximity marketing campaigns with beacons.
The average clickthrough rate (CTR) for beacon-based push notifications can be as high as 80%. With such a high CTR, beacons can help transform the customer experience, increase brand affinity and drive sales uplift. They are effectively used across all industries including airports, events, hotels, retail, real-estate and more. In fact, they work anywhere there are people with your app on their smart device.
The partnership with Kumulos and Beaconstac gives mobile app developers great power. Just pick a precise location so, when someone enters, exits or lingers within a geofence, our service triggers a notification on the user's device. Kumulos Geofence technology can also send messages to anyone present within a Geofence immediately or with a preset delay.
This can be used in conjunction with Kumulos Segments and Channels to send different messages to different customers who enter the same geofence and/or are near to a Beaconstac beacon.
Source: Kumulos