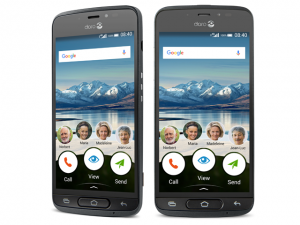 Doro has taken the wraps off the 8040 smartphone. It will be available in the UK and Ireland in November with selected partners. The device has a host of features catered to seniors such as loud and clear sound, adjustable text size and an assistance button.
Family and friends can access the 8040 through web portal My Doro Manager, and remotely provide assistant if difficulties with the the device arises.
The web portal guides users on processes including adding contacts, settings, silent mode and locking the device.
Features
The smartphone has a five inch 720p display, the device itself measures at 148.6 x 70.1 x 9.48mm and weighs 165g. Other features includes 4G, a 2,920mAh removable battery, 8MP main camera, 2MP front camera, hearing aid compatibility and speakerphone.
Best smartphone yet?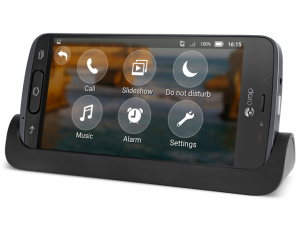 Doro Group CEO Robert Puskaric said: "With the full integration of our web-based portal, mydoromanager.com, we have addressed the needs of the senior and taken the device to the next level. It will change the way seniors interact and connect with loved ones. The Doro 8040 is our best smartphone yet; truly and fully adapted for the user."
Doro UK and Ireland managing director Peter Marsden added: "The 8040 is the first Doro smartphone that caters both for those that are unfamiliar with smartphone technology, and those who have used smartphones in the past but are keen to take advantage of Doro's renowned DNA features – all thanks to the Enhanced Mode. Now, seniors with smartphone experience can enjoy loud and clear sound and easy to see icons through a multi-faceted interface. This is an important upgrade from the Doro 8030 and an exciting addition to our product portfolio."
Source: Mobile News