Donald Trump hugging a Mexican? A brotherly hug of a Jew and an Arab? Red Riding Hood cuddling with Big Bad Wolf? This are some scenes that are not the most probable sight in our reality.
Kool2Play studio, known from playful and unusual productions, such as Clock Simulator, Estiman or Nice Slice, has decided to create a game that will bring such unlikely vision to life.
iHUGU is a unique memory game with the control system which draws upon another love-related app like Tinder. The player's mission is simple – to hug each of the characters met on the run… but only once! Therefore the game requires concentration and is a very cool method of training your memory. All of this – plus 8-bit graphics that are easy on the eye – will surely energise everyone with an explosion of the positive energy!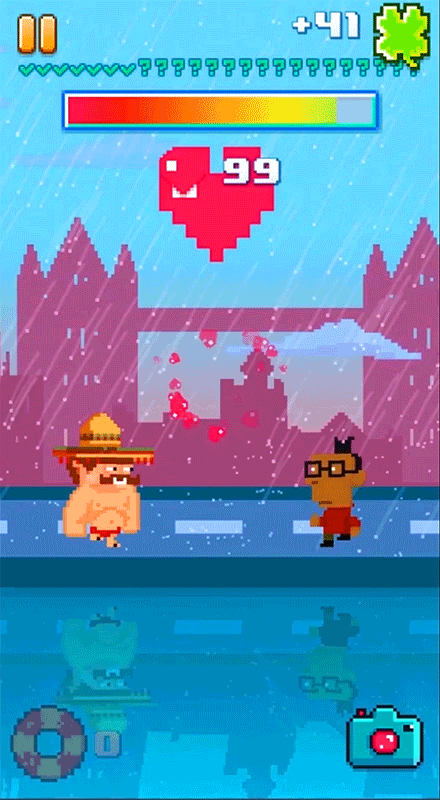 Starting August 9, iHUGU is available exclusively for iOS. On August 16th, the Android and Steam versions will be released.
"We believe in humanity, although we shouldn't! A smile always generates positive emotions. Similarly, a hug eliminates even those far more negative. We believe that positive energy, good karma and peace are things that all inhabitants of Earth truly want. We would like to see people of different cultures, beliefs, religions, political views, convictions, races, and skin colours; historical figures, fairytale characters, celebrities and all living creatures, passing a sing of peace – a hug. In one place, in one game. iHUGU is based on this vision," said Michał Marzęcki, CEO of Kool2Play.
Kool2Play had encouraged well-known YouTubers and influencers from all over the world to take part in the 'iHUGU challenge'. The idea behind this action is as simple as a hug. The avatars of the YouTubers that take part in the vent were included in the game. All their revenue from the action will be donated to charities that promote the idea of worldwide peace.
Source: Kool2Play