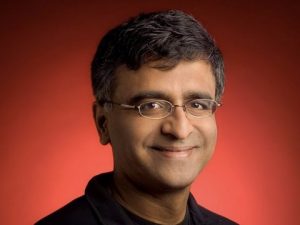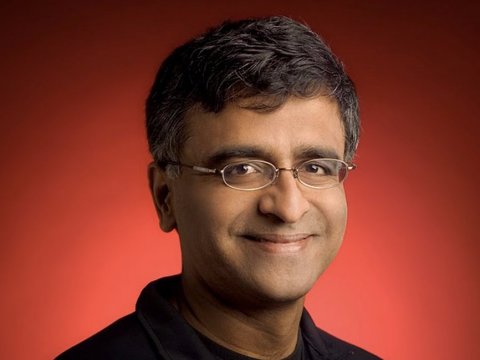 Google has severed its relationship with ComboTag, the Israeli startup that sourced buyers for Adblock Plus' recently launched Acceptable Ads Platform.
"We were just as surprised as you were and certainly don't want to be in a business relationship that [supports this]," Google's SVP of ads and commerce, Sridhar Ramaswamy, told reporters at DMEXCO in Germany.
Although Ramaswamy acknowledged the need for better digital ads, he said Adblock Plus' move toward becoming an ad exchange puts Google in an "uncomfortable" position.
"[ComboTag] won't have a seat on the [AdX] exchange," he said. "We are pretty sure we don't want to be in a business relationship that facilitates [what's] gone on."
AppNexus, the other company ComboTag reportedly worked with to source demand to the Acceptable Ads Platform, has also cut ties with ComboTag.
In a statement, AppNexus said, "The information reported around AppNexus' involvement in any such exchange is incorrect, and the parties involved in this unauthorized announcement have been [suspended] from our platform effective today."
AppNexus said the proposed ABP/ComboTag product falls under the heading of a toolbar, since it's installed to a browser and then modifies content on the page. "It's not something we would facilitate on our platform," said an AppNexus spokesperson.
AppNexus CEO Brian O'Kelley wrote in a blog post that "While we respect consumers' desire to use adblocking software, we absolutely do not believe that adblocking software should ransom advertising space in order to monetize consumer trust."
In a statement to AdExchanger, ComboTag CEO Guy Tytunovich said: "We are surprised and disappointed that AppNexus had this sudden change of heart. However, we'd prefer not to speculate about what happened in the course of yesterday, or who spoke with whom about what, or what conversations may have happened on Twitter."
He added that ComboTag already has 1,000 publisher sign-ups from DMEXCO.
Product Updates From Google
Google is updating its Universal App Campaigns tool, which helps app developers drive installs across search, mobile ad net AdMob, Google Play, Google Display Network and YouTube.
The next iteration is designed to locate consumers who'll actually take specific actions within an app – for instance, audiences who are most likely to make an in-app purchase.
"It's an ongoing evolution," Ramaswamy said. "We want to speak the advertiser's language and help them acquire great users and keep them. The challenge is, advertisers themselves know what lifetime value will be most of the time and it's always tricky for Google to know that."
Google also launched TrueView for Action, a premium YouTube video product, which lets marketers embed a call to action in a video ad.
James Hercher contributed
Source: AdExchanger