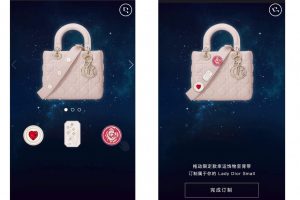 While high-end luxury brands are slowly starting to offer online sales in China, one area that remains especially uncharted territory for them is selling through WeChat. This may be about to change, however, as both Dior and Bulgari took the WeChat sales plunge for the recent Qixi Festival holiday.
Both became some of the first major luxury brands to sell items using WeChat's payment system with limited-time sales of special-edition items for the holiday often referred to as "Chinese Valentine's Day," which fell on August 9 this year.
Dior offered a special pink edition of its Lady Dior Small handbag for 28,000 RMB ($4,210), which buyers were able to customize with an interactive app before ordering and paying through WeChat. With an original sale period between August 1 and 4, media reported that all 200 models of the bag made available on WeChat and sold out by August 2. To promote the bag, Dior enlisted Chinese superstars including Chen Yifei, Angelababy, and Li Bingbing to pose for photos with it in the campaign.
Meanwhile, Bulgari offered its own limited-edition pink products for the holiday with six "WeChat limited-edition" pink jewelry sets from its "Divas' Dream" collection. Available starting in late July, four of the six sets had sold out by August 3.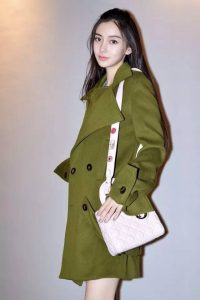 Luxury brands have been wary of adopting any kind of e-commerce sales for fear of brand dilution, and they've been especially slow to sell through WeChat's massively popular payment system. According a report by L2 released earlier this year, only 10 percent of all luxury brands with WeChat accounts offer any kind of commerce option through their account. These include Cartier, which already has a full-fledged in-app WeChat shop complete with WeChat payment. Some opt to link out to their online mobile store, while others have offered promotions in the past that allowed shoppers to reserve an item through WeChat and pick up the item in-store.
With limited time and quantity, the sales for Qixi Festival were likely more of a benefit in terms of marketing than actual sales. Dior later made its special-edition bag available in stores after the initial WeChat campaign, and when the bag sold out, it featured a message telling customers to go to the store in person to purchase.
Source: Jing Daily