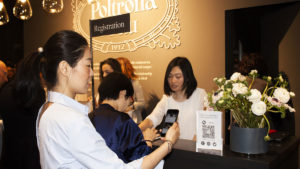 Poltrona Frau revamps its WeChat account on the occasion of Salone del Mobile.Milano Shanghai. The design brand, active on the most important Chinese digital platform, maximizes the integration between on and offline channels thanks to Digital Retex.
Leading high-end furniture manufacturer Poltrona Frau continues its investment strategy in China and becomes increasingly digital. In conjunction with Salone del Mobile Milano.Shanghai, from 22 to 24 November, Poltrona Frau will launch its new account on WeChat thanks to Digital Retex, European Tencent Trusted partner.
The brand's strategic objective is to fully exploit the potential of WeChat platform and to develop a greater integration between on and offline channels during the exhibition, in order to strengthen brand awareness in the Chinese market with the final goal to acquire new customers.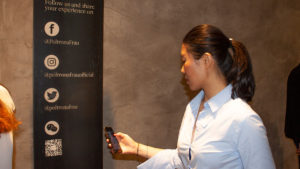 Poltrona Frau is an icon in the world of high-end Made in Italy furniture and has been present in China since 2013, with over 18 stores. In recent years China has become the first export market for the company from Tolentino. Always focused on the digital world, in 2014 it opened its first official account on WeChat.
Chinese customers are a point of reference in the fashion and luxury sectors: their purchases account for 55% of global turnover. The brand targets the typical user of WeChat: young millennials who spends over 3.5 hours a day online, buys fashion and luxury via mobile.
Fausto Caprini, CEO of Digital Retex explains: "WeChat gives the opportunity to have many advantages over Western social channels: the creation of a direct channel, 1 to 1 between brand and customer, with a much higher listening rate than the web."
Source: Digital Retex