Chinese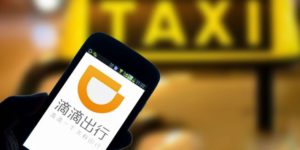 ride-hailing company Didi Chuxing has revealed plans to launch in Japan following a strategic partnership with Japanese tech giant SoftBank.
Didi and SoftBank will use Didi's AI technology to build ride-hailing platform services for the taxi industry in Japan and the joint venture will commence trials in Tokyo, Osaka, Kyoto and Fukuoka before the end of the year.
The companies are also aiming to 'actively engage' with industry practitioners, policymakers and other stakeholders in a bid to make the platform available to all of Japan's taxi operators.
The move follows Didi's recent launch of the Didi brand platform in Hong Kong, after three years of operating under the Kuaidi Taxi brand. The Japan launch is part of the brand's strategy to expand its presence in markets outside of China, it also operates in Taiwan and Brazil.
The deal expands SoftBank's relationship with Didi, which it already holds stakes in. The tech giant is also building a significant portfolio in ride-sharing companies as it also owns stakes in Uber, Indian ride sharing company Ola and Southeast Asian company Grab.
Source: The Drum