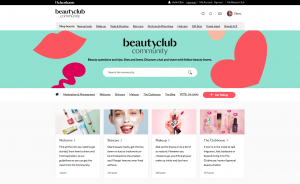 Debenhams launches two major Beauty initiatives this month to further strengthen its position as a leader in the premium beauty market.  The initiatives drive a 'digital first' strategy for the department store and see both online and offline environments created that encourage customers to explore, discover and debate all things beauty.
Beauty Club Community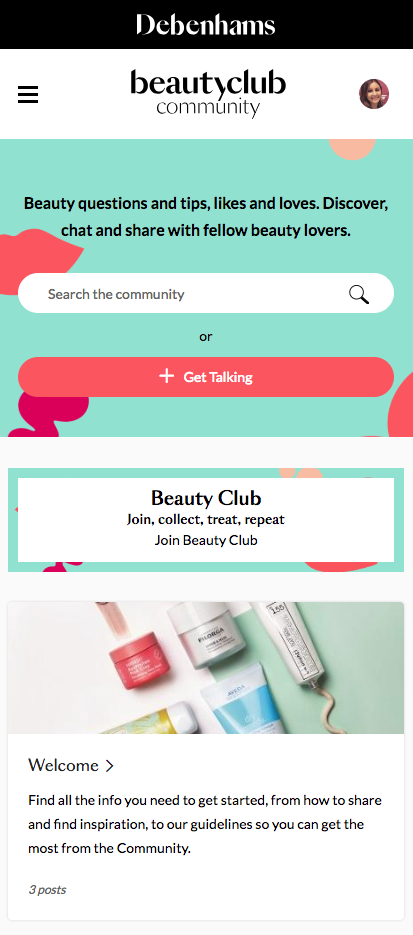 The first initiative, Beauty Club Community, is the UK's first loyalty based digital social platform and launches September 10, putting customers' front and centre in the conversation on beauty. Optimised for desktop and mobile, the Beauty Club Community enables users to give and receive real time, peer to peer beauty advice, discuss the latest beauty topics and trends and build rewards, earning points and recognition for their contribution to the forum.
Linked to the retailer's established loyalty programme, Beauty Club Community sets out to create a digital destination where members lead conversation topics and the site becomes an authoritative, fun and social space for beginners, enthusiasts and experts to meet.  Members create an online profile, discuss beauty themes and trends and earn badges as well as Beauty Club points in reward of their participation and engagement. The content will inform and educate customers on how to shop smart whilst driving loyalty and revenue. Key participants will include the 6,000 beauty advisors in Debenhams's store network.
Beauty Halls of the Future
In addition to the community launch, Debenhams is to redesign the instore Beauty retailing experience this Autumn with two digitally enabled Beauty Halls of the Future opening in the newly renovated Meadowhall store and the brand's new flagship store in Watford.
The Halls are designed to create a modern, welcoming and easy to navigate, interactive environment where customers can learn, discover and experiment with products from established beauty houses and breakthrough brands. The Hall sees 20% of the space serviced by Debenhams rather than individual brands with flexible spaces curated into themed zones such as the Skincare Lab and Colour Lab and introduces new categories such as men's grooming and premium haircare as well as a dedicated space for travel sizes known as the Minibar.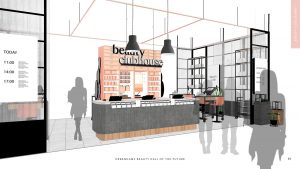 In addition a Beauty Club House space hosts multibrand advice and converts into an eventing area for instore events.  The space aims to introduce more flexible spaces where customers are encouraged to engage and trial products instore and sees the Meadowhall's Beauty Hall occupying a third more space.
Beauty brands are zoned by genre with spaces such as: the Vibrant Catwalk, housing directional brands such as Kat Von D and Urban Decay; Replenish and Nourish housing skincare brands; the Perfumery; and a Men's Lab. Additionally a host of Beauty Services will be available instore including a Beauty Bar powered by Blow LTD offering manicures, blow dries, lash and brow treatments and makeovers. Food and drink also features in the department with a social space created to encourage dwell time in the space.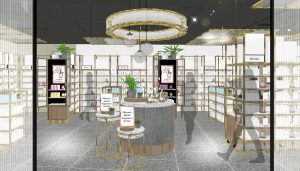 Richard Cristofoli, managing director of beauty and marketing at Debenhams, said: "We are hugely excited to be launching two major beauty projects simultaneously this Autumn and drive a digital first Beauty strategy for Debenhams. Beauty is a hugely engaging category where customers want to meet, talk and play with the latest products and brands. By creating the UK's first online beauty community and designing Beauty Halls of the Future we are creating easily accessible destinations to explore and discover the latest exciting brands and products.  We know that customers have high trust of peer to peer recommendations and aim to capitalise on the collective power of beauty conversations to create Europe's largest Beauty Community."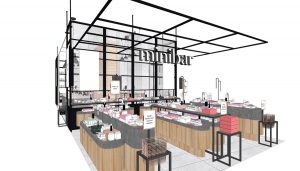 Debenhams' Beauty Club Community compliments the existing digital portfolio – including debenhams.com, a mobile responsive site, social media channels and the brand's own blog – enabling users able to enjoy a cohesive and seamless cross-platform experience. To be an active contributor members enrol in Debenhams Beauty Club, the 1.3 million strong loyalty scheme that offers monthly benefits and awards beauty points which can be redeemed across over 200 beauty and fragrance brands in store and online.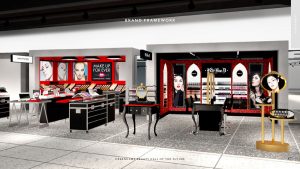 The community will see the initial creation of four conversation boards, including skincare, make-up, clubhouse and blog where beauty fans can earn additional Beauty Club points if they post regularly, generate likes and start discussions.
Cristofoli continues: "Beauty shopping is a highly social activity; there are over 170 million #makeup and 236 million #beauty photos on Instagram, making it one of the most engaging topics on social media. Through launching the Beauty Club Community we aim to off a digital destination that brings together beauty beginners, enthusiasts and experts in a fun, rewarding and safe space to connect and share their passion by asking questions, offering knowledge and giving authentic advice.  Our Beauty Halls of the Future will also offer interactive spaces where customers can learn and share their beauty discoveries as they shop instore."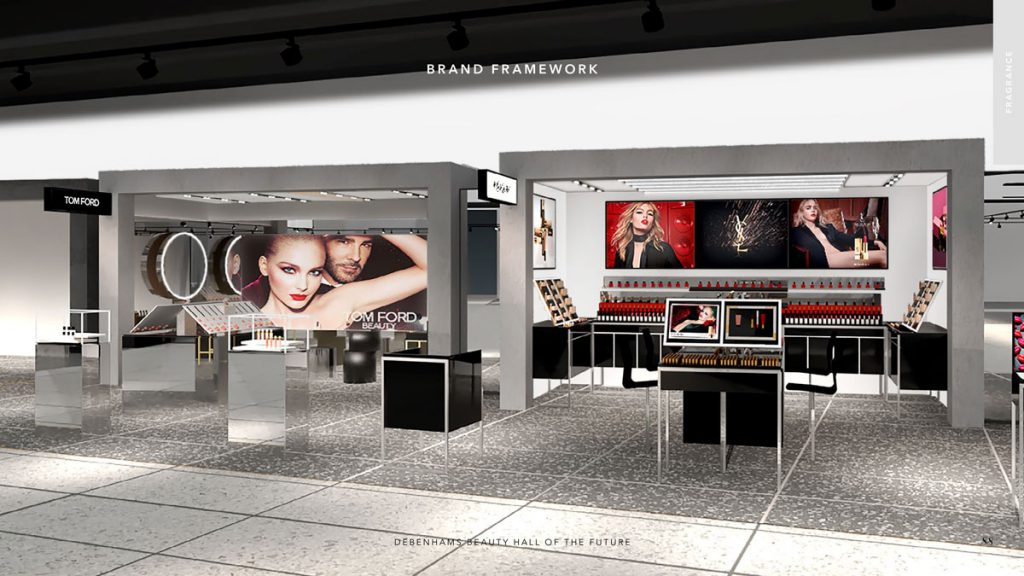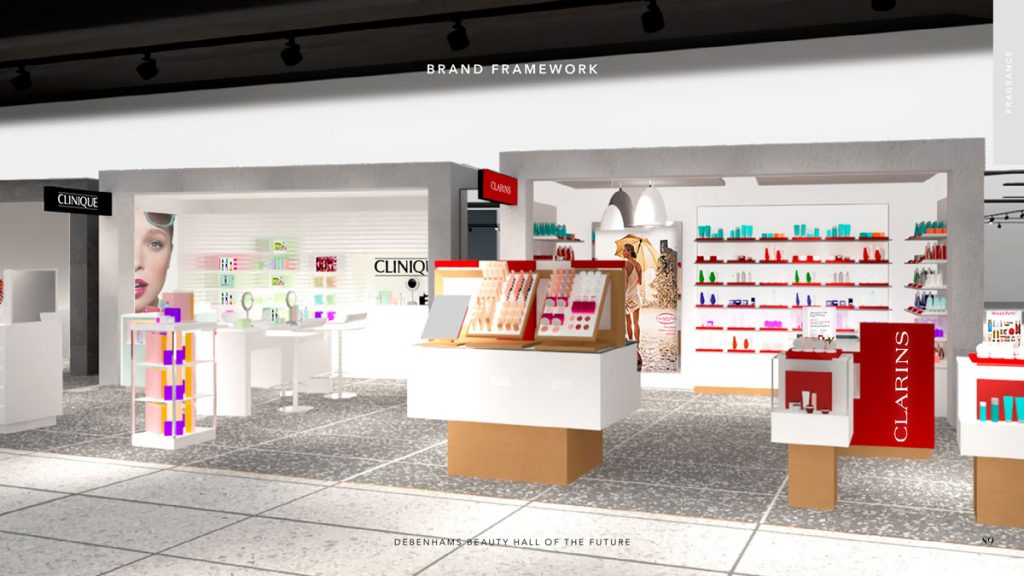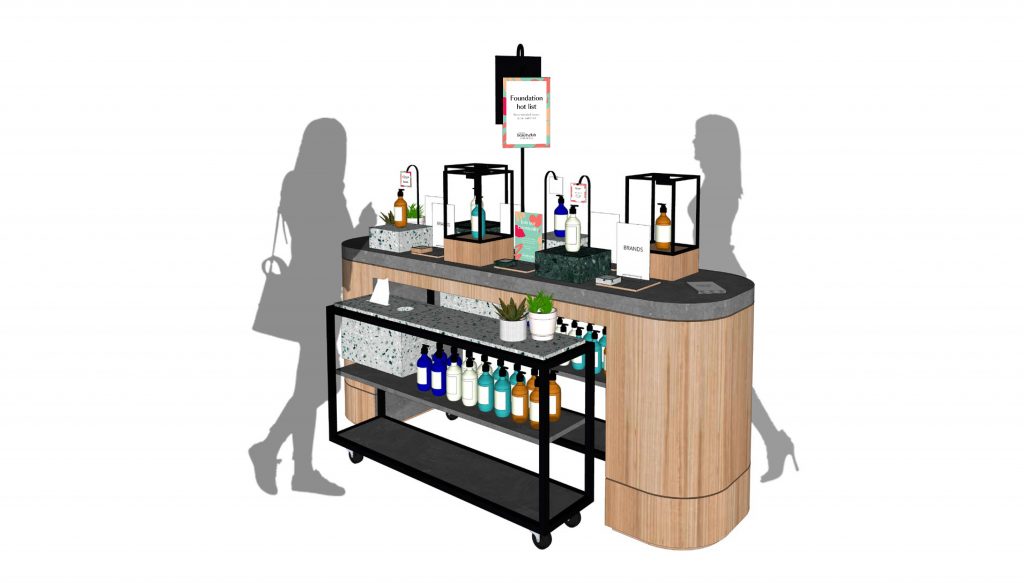 Source: Debenhams