Chinese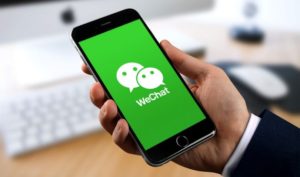 social media network WeChat, which is used for everything from chatting with friends to booking travel and making payments, has reached a billion user accounts globally, reports the Financial Times.
The sheer number of accounts demonstrates the app's dominance, though it's important to note that user accounts means the number of accounts, not individual people. Users can register for more than one account and may open an account for work and one for private use, for instance.
WeChat user accounts grew 15.8 percent annually, Tencent, the company which owns WeChat, reported in September. As previously reported, WeChat has 902 million daily users, and about 38 billion messages are sent every day on the platform.
The FT cites an analyst who said most of the growth in accounts comes from Southeast Asia, Europe, and the US. Many Chinese people living abroad also use the app to keep in touch with friends and relatives back home. WeChat is a dominant app in China, in part due to the Chinese government blocking WhatsApp last year, while Line and Facebook Messenger are also censored.
Source: The Verge