Cathay Pacific and Asia Miles are applying smart blockchain technology in one of their new marketing campaigns for the first time.
As part of Asia Miles' 'Unlock More Miles' dining promotion in Hong Kong, it has designed a new app with Cathay that will allow loyalty club members to visualise and keep track of the rewards they're earning in a clearer and more timely way.
The key, according to the three companies, is leveraging Accenture's blockchain technology that will give Air Miles partners a single data source to manage account activity. With less back-office administration, the result, they say, is that Air Miles members will have their miles credited to them more quickly, by the following day.
"Blockchain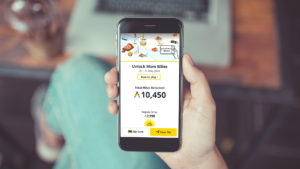 is helping industries across the globe to transform their workflows, making complicated business processes run more smoothly and efficiently, including enabling quick and seamless transaction settlements," Accenture managing director Peter Yen said.
The blockchain technology used for the database is also said to make it more transparent and secure.
Both Asia Miles chief executive Stephen SY Wong and Cathay Pacific's general manager of IT solutions Lawrence Wong say they plan to keep using technology for more applications.
"Continuing a culture of innovation and adapting new technologies, we are keen to extend this initiative with other marketing campaigns across our partner network in the near future," said Stephen SY Wong.
Source: Campaign Asia-Pacific