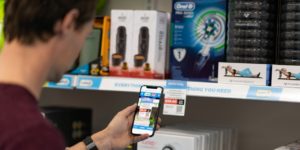 Australia-based eCommerce platform Catch is launching its first pop-up concept store, which will explore the future of retail, in Melbourne.
Located at Chadstone Shopping Centre, the pop-up store is touted to provide shoppers a unique shopping experience and will feature Catch's top 500 products and a daily rotation of Catch's most-loved products from leading brands at a discounted price, in line with Catch's core premise of 'Screamin Good Deals'.
Catch will also include a new retail element in the pop-up store as shoppers will be able to browse through products from homewares to designer fashion and will have the ability to click and collect their product with their mobile phones.
"Catch does things differently, that's always been the way," said Nati Harpaz, chief executive officer of Catch Group. "Every day our aim is to provide an exceptional shopping experience, now we're taking what makes Catch famous online to an in-store – clicks to bricks – and have created a pop-up shop designed for the digital age. As always, customers will get the very best prices on a huge range of products at the Catch store, with fresh deals added daily. As well as allowing customers to shop the traditional way, we will introduce an innovative way people can shop in our pop-up concept store on their own device. It's instant click and collect, this is a real insight into the future of retail."
Source: The Drum