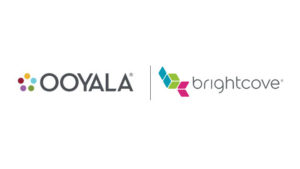 Brightcove, the leading provider of cloud services for video, announced it has completed the acquisition of the online video platform business of Ooyala, a provider of cloud video technology.
The strategic acquisition strengthens Brightcove's position as the market leader in the online video industry. Ooyala OVP customers join an already impressive list of companies working with Brightcove.
"This is an exciting time for the company as we integrate Ooyala's OVP business into Brightcove. We are thrilled to welcome Ooyala's OVP customers to the family, along with our new team members in Guadalajara and around the globe. We look forward to providing a world-class experience for all of our new, future, and existing customers and employees," said Jeff Ray, CEO, Brightcove.
"The addition of our new team members further positions Brightcove to accelerate our speed of innovation and provide deeper support for all of our customers. We are living in the age of video and are 100% committed to ensuring that our customers reap the power and value of video technology to help propel their businesses forward."
Since its inception, Brightcove has been dedicated to building a best-in-class global video platform with solutions to support media, entertainment, marketing, and enterprise companies. Aspects of Ooyala's technology will be integrated into the Brightcove platform to provide a best in class offering for all customers.
To learn more about Brightcove solutions, contact us directly, join video enthusiasts and Brightcove users from around the world at the only video conference of its kind at PLAY 2019, May 14-16, in Boston, or visit booth #SU1920 at NAB Show from April 8-11, in Las Vegas.
Source: Brightcove